Convinced by Carnival
By Rashell O'Neal, Senior Cruise Consultant, The Cruise Web, Inc.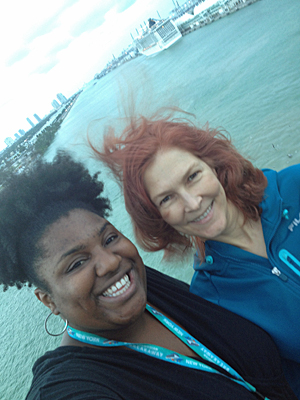 Lots of partying, lots of people, kids running around, kids, kids, KIDS! That's what comes to mind when many people think of Carnival Cruise Lines, and I have to admit that I was once guilty of that thinking too, but I've changed my mind.
You see, I was able to go on two Carnival cruises in November and December and my experience was the exact opposite of my preconceived notions. Carnival was a breath of fresh air. Good food, great entertainment, excellent attentive service and clean accommodations. Of course, Carnival has a fun atmosphere and there are kids on the ship, but as an adult there are plenty of places where you can be kids-free, like the adult-only Serenity retreat, the ship's bars and the casino. Carnival offered the great vacation that I needed.
My first cruise was on the Carnival Imagination, a smaller ship that allowed me to have a quick getaway to beautiful Key West in Florida and Cozumel in Mexico. My second cruise was aboard the Carnival Liberty to the Western Caribbean including stops in Belize, Honduras, Grand Cayman and Cozumel.
All of the ports were beautiful, inviting and provided fun in the sun, but the real relaxation was the oasis I was provided back onboard both of these ships. I enjoyed walking around indulging in a bit of gambling where I learned a new table game; listening to great music at one of the bar lounges with a great glass of wine; having fun poolside learning hip new line dances; and laughing it up at the comedy club.
Overall, both trips were really great and Carnival offers a wonderful ship. I will definitely be back, next time with my friends.
Carnival offers sailings from ports across the US. What's your impression of Carnival Cruise Lines?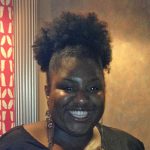 Rashell O'Neal
Senior Cruise Consultant
The Cruise Web, Inc.
240.487.0155 ext.360
rashello@cruiseweb.com