Travel Resolution: Have an Adventure!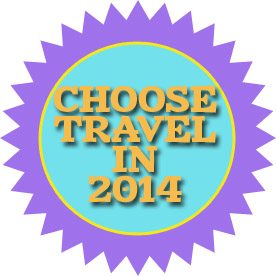 While a relaxing vacation is always welcome, sometimes vacations are a great time to have an adventure.
It's a time to be daring, to climb to the top of a mountain or dive down to the depths of the sea. It's a time to conquer fears. To toss them aside, because you know you will only be in this place once in your life, so you need to experience it to the fullest. That may mean you forget your fear of heights to go zip-lining through the jungle. It may mean you ignore your claustrophobia and get in a cable car ascending a mountain. It may mean you break the bonds of your shyness and take a tango lesson.
So this year we challenge you to resolve to:
Have an adventure in 2014!

Here are some popular adventures that are available on cruises all over the world:
The list could go on and on, but we want to know what kind of adventure you have in store for 2014. Tell us in the comments!


The Cruise Web, Inc.
reply@cruiseweb.com
1-800-377-9383