Travel Resolution: Document Your Journey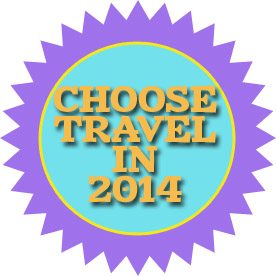 I don't know about you, but one of the most essential travel accessories on our packing list is always a good quality camera. Pictures are a wonderful way to retain memories and capture moments of your cruise for perpetuity. They serve as a great jumping off point to help you recount your trip to your friends and family and are also your reminders of a great time spent with great people.
But taking these pictures is only the first step in remembering your trip. Within weeks of returning from your cruise, you may have already forgotten the name of the museum you visited or the people you sat with for dinner.
So this year resolve that:
In 2014 I will document my vacations!

There are a variety of things you can do to document your travels.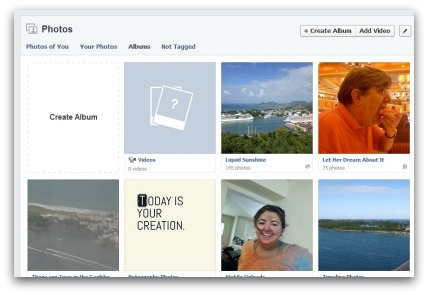 1. Uploaded all your photos to a digital album. You can make online albums using your social media accounts like Facebook and Google+, but you can also use sites  like flickr and Shutterfly or Picasa.  This way you can share your photos with friends and add captions.
2. Keep a travel journal. All it takes is five minutes each day of your cruise to sit and outline the past 24 hours. For example:
Docked in San Juan today.
Took a food tour around the old town:

Had a pina colada, beef pattie, mofongo (we made this ourselves mashing plantains and garlic, it was delicious) and Cortes chocolate.

Went to Fort Morro and saw a reenactment where they fired a cannon.
On the ship we had lobster for dinner then we played bingo and went to the Jacuzzi.
This way you'll be able to look back and remember where you went, what you saw and even what you thought. It also serves as a great time to reflect on how you feel in this moment, and can be re-read to relieve stress when you're not on vacation. From this you could even help caption pictures, write notes about your trip or even create inspiration to write a short story about your trip.
3. Create a scrapbook or photo book. If you are a crafty person, you can take those vacation pictures and turn them into a beautiful piece of art, filled with memories. You can also make a photo book using online sites like Shutterfly or Snapfish. This is an easy alternative that preserves your memories, and it also makes a great gift for grandparents or your travel companions.
What do you do to preserve your vacation memories?




The Cruise Web, Inc.
reply@cruiseweb.com
1-800-377-9383