Norwegian Wants to Draw You a Bath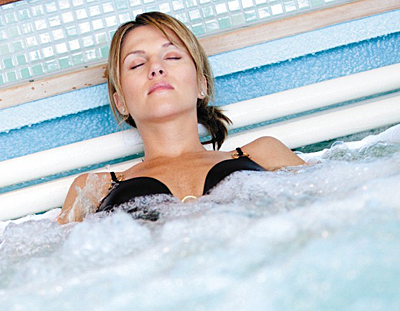 How wonderful would it be if when you came home from a long day of work, your butler was waiting for you with a glass of chilled wine and had a bath ready for you to step into? Sounds like a scene out of a fantasy, but if you cruise with Norwegian you can make this fantasy a reality.
For 2014, Norwegian Cruise Line has introduced the Bath Butler Menu. This is available to all guests staying in suites with butler service. The menu has several options that represent beautiful destinations all over the world. Each bath comes with a matching drink and of course your butler who draws the bath for you.
The wonderful options range in price from $49 to $99, with one extra special experience clocking in at $499.
Wonder Waterfall ($49) – A treat for your kids, this bath includes bath bombs and a strawberry and banana smoothie.
Mexican Riviera Retreat ($99) –  This bath comes with a lime exfoliating body scrub and an agave tequila margarita.
Caribbean Calm ($99)-  A passion fruit bath gel with exfoliator gloves makes this bath feel tropical. Afterwards you'll enjoy a hand-muddled mojito.
Hawaiian Bloom ($99) – This bath is made with plumeria milk and features floating flowers. To go along with this experience is a coconut, kiwi and pineapple splash.
Alaskan Plunge ($99) – Relax with the smell of the forest as pine bath salts and a back scratcher complete this bath. After your soak, try a strawberry lemonade with vodka.
Great Island Oasis ($99) – This is a seaweed eucalyptus bath where you'll soak with a bath pillow and sip on passion punch.
The grand daddy of these bath experiences is the $499 Mediterranean Soak. The bath is filled with French Verbena bubbles and you have a rejuvenating eye mask on. Your treats include a bottle of Dom Perignon champagne and Sturgeon caviar.
Will any of these luxurious pampering experiences be on your bucket list for 2014?


The Cruise Web, Inc.
reply@cruiseweb.com
1-800-377-9383