Norwegian Introduces Ultimate Dining Package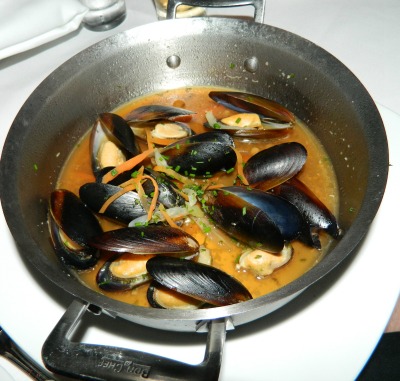 Norwegian Cruise Line pretty much revolutionized the cruising world with the idea of specialty dining years ago. Now they are working on ways to make their specialty dining restaurants more accessible to their passengers. This month they introduced The Ultimate Dining Package. This package gives passengers the chance to eat at any of the ships' specialty restaurants every night.
The only restaurants excluded are those that are priced a la carte like the Sushi Bar and the Noodle Bar. Ocean Blue by Geoffrey Zakarian, which is on the Norwegian Breakaway and Getaway, is also excluded. However, those that did purchase the package will receive 20 percent off their bill at these venues. Entertainment-based dining like the new Wine Lover's lunch on the Norwegian Getaway and Chef's Table dining are not included in the package either.
While all menu items at specialty restaurants like Le Bistro, the French restaurant; La Cucina, the Italian restaurant; or Moderno, the churrascaria, are included, drinks are always extra.
The pricing is based on the length of the cruise and is as follows:
3-6 nights is $59 per person
7 nights is $119 per person
8-10 nights is $149 per person
10-15 nights is $199 per person
16-25 nights is $259 per person
26-35 nights is $299 per person
36-45 days is $349 per person
The Ultimate Dining Package is available now and can be pre-purchased, or purchased onboard on the first two days of the cruise, as long as your sailing is longer than 3 days.
What is your favorite specialty dining restaurant?


The Cruise Web, Inc.
reply@cruiseweb.com
1-800-377-9383