Getting Inside the Getaway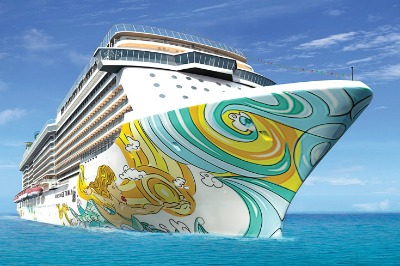 2014's first new cruise ship is preparing for her debut as we speak. The Norwegian Getaway has already sailed over from Europe, where she was built, and is now off the shores of New York City, where she will serve as hotel for Superbowl fans.
Then she'll make her way to sunny and warm Miami where she is the largest ship to call Miami home. In the past, cruise lines have made sister ships almost exact replica's of one another, but Norwegian is breaking that mold with the Getaway who will have her own personality and set of unique features.
You can learn all about these features in our latest infographic: Getting Inside the Getaway.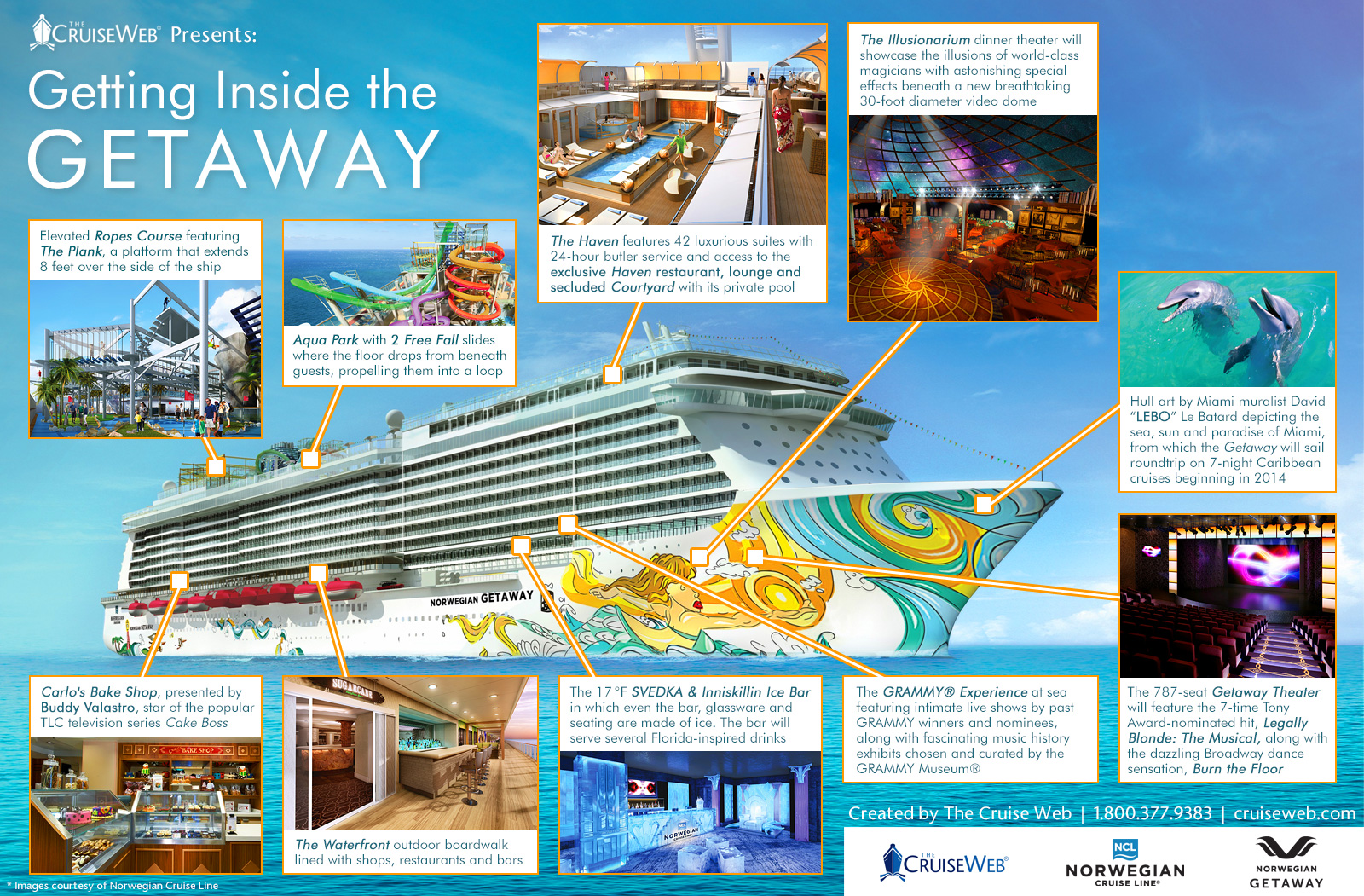 Not mentioned in the infographic is the new show Wine Lovers The Musical,which features lunch and a wine tasting, and the Miami themed Sugarcane Mojito Bar and Flamingo Bar & Grill. This Miami ship will also have a special set of godmothers: the Miami Dolphins cheerleaders! Can we get three cheers for that?
So what features are most exciting to you?
Keep tuned right here for more coverage of the Norwegian Getaway. We'll have reviews from our team members that are sailing on the ship at the end of January.




The Cruise Web, Inc.
reply@cruiseweb.com
1-800-377-9383