Casino Perks with Carnival Cruise Lines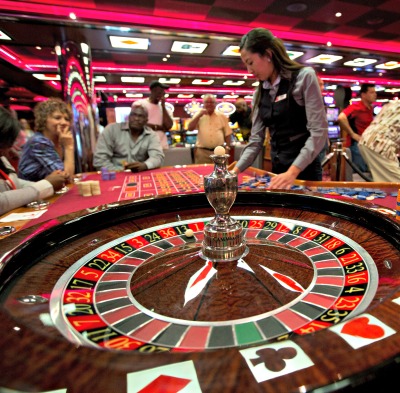 Carnival Cruise Lines just announced a partnership with Penn National Gaming to offer their players new gaming perks, including free cruises. Penn National Gaming is a company that runs casinos and race tracks around the country. According to the company's website, they operate in the following states: Florida, Illinois, Indiana, Iowa, Kansas, Maine, Maryland, Mississippi, Missouri, New Jersey, New Mexico, Nevada, Ohio, Pennsylvania, Texas and West Virginia. The also operate a facility in Ontario, Canada.
Starting in April, all Penn National rewards card members who play at 18 of Penn National's casinos in the U.S. will be eligible to receive complimentary Carnival cruises to the Caribbean or Mexico.
"With more than 1,500 cruises annually and a dozen year-round North American embarkation ports, Carnival gives our casinos an exciting new opportunity to thank and reward players' club members for their loyalty," Gaye Gullo, corporate vice president of marketing, Penn National Gaming, said in a press release.
All of Carnival's ships include casinos with slots and table games.
We want to hear from Penn National regulars, does this new partnership entice you? Are you a fan of cruise ship casinos?


The Cruise Web, Inc.
reply@cruiseweb.com
1-800-377-9383