The Cruise Web Gets In Costume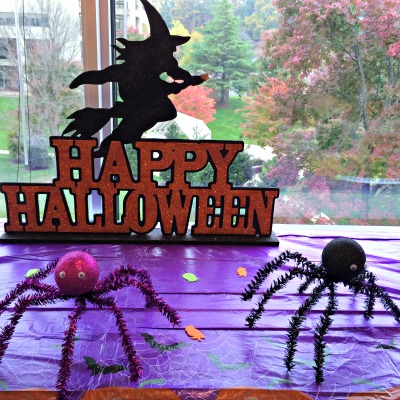 Members of The Cruise Web team got in the holiday spirit this Halloween with a wide array of costumes. This year the costumes ranged from a tacky tourist courtesy of Raquel G. to a Care Bear from Seth W. Other outfits included Serena S.  as a sock monkey and Erica K. who dressed up as her tennis idol Billie Jean King.
Aside from costumes, the whole team celebrated with a spooky sub lunch hosted by Kate Otto of Regent Seven Seas Cruises. For the past few years now Kate has gotten a thrill out of visiting the office in costume and providing a delicious lunch. This year she didn't disappoint, dressing up as Lucille Ball and decorating with orange and purple spiders, not to mention a huge cake. What's Halloween without a treat, right?
Click through for a picture of all our costumes!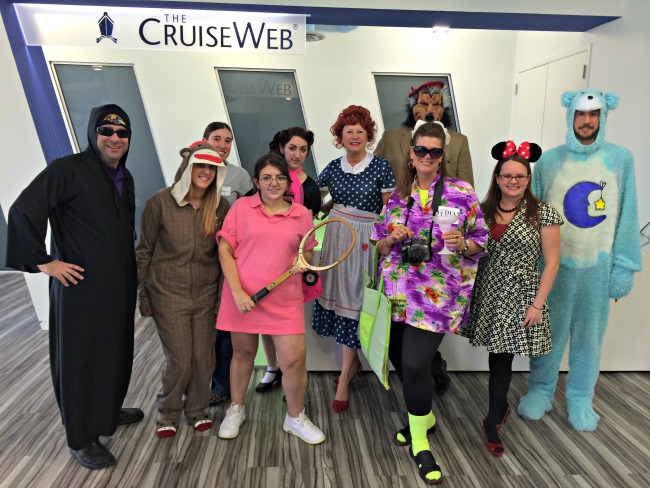 How do you celebrate Halloween? Feel free to email your costume pictures to reply@cruiseweb.com. We'd love to see your get-ups.


The Cruise Web, Inc.
reply@cruiseweb.com
1-800-377-9383