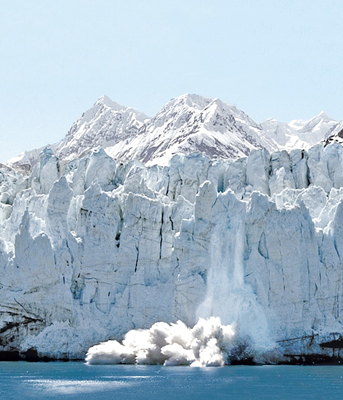 Since 2000, Princess Cruises has been awarding the local tour operators in Alaska and British Columbia with their CRUISE service awards to honor the excursions that gave the most exciting and satisfying experiences to their passengers. We'd like to highlight the winning experiences to give you an idea of what awaits you on a cruise to Alaska.
Juneau (3 winners)
Helicopter Glacier Trek from

NorthStar

Trekking: This is a four-hour excursions where you get aerial views of glaciers from your helicopter ride and then spend two hours hiking in and on these magnificent ice structures.
Pilot's Choice Ice Age Exploration from TEMSCO Helicopters: Collaborate with your pilot to find a couple magnificent spots to set down on before setting off into the skies. These tours take passengers to less traveled parts of the glaciers for a totally unique experience.
Mendenhall Glacier, Whale Quest & Salmon Bake from Allen Marine Tours: This is a full day of adventure in Alaska starting off with a cruise in Auke Bay where you are guaranteed to see whales, and might spot other wildlife like eagles or sea lions as well. Afterwards you'll get to enjoy fresh Alaskan salmon at a traditional salmon bake with all the fixings. Then you head out to the Mendenhall Glacier on a narrated motor coach drive.
Back Country Zodiac Expedition from Ketchikan Outdoors: Go on a 25-mile expedition learning about the land and its history along the way. On the way you'll see an old gold mine and a seal rookery.
Bering Sea Crab Fishermen's Tour from Commercial Fishing Adventures: Like a scene out of The Deadliest Catch, you'll sail along as Alaska's fishermen reel in 700 pound crab pots filled with Alaskan king crab. You can get hands on with the sea life that's caught.
Rainforest Canopy & Zipline Expedition from Alaska Canopy Adventures: Explore the Tongass National Forest from the air as you sail through the canopy on

ziplines

.
Skagway (3 winners)
Golden Glassblowing Experience at Jewell Gardens from Jewell Gardens: Create an ornament with molten glass using 24k gold at the Jewell Gardens where you'll also tour the beautiful gardens and the interesting factory.
Glacier Point Wilderness Safari from Alaska Excursions: After a 75 minute cruise and quarter-mile hike you'll come across the Davidson Glacier in all its glory. Then you paddle through the iceberg studded lake in a 31 foot long canoe.
Glacier Discovery by Helicopter from TEMSCO Helicopters: Get a bird's eye view of the Chilkat Glacier and other stunning sights before enjoying a guided walk on the glaciers.
Victoria (1 winner)
 High Tea at the Empress Hotel & City Highlights from Intercruises Shoreside & Port Services: After a tour of the charming town of Victoria, you'll sit down to tea at the Empress Hotel, which overlooks the harbor. They have been hosting high tea since 1908.
Do these excursions excite you? What do you want to do on a cruise to Alaska?



The Cruise Web, Inc.
reply@cruiseweb.com
1-800-377-9383