The Cruise Web Celebrates Consultant's 10 Year Anniversary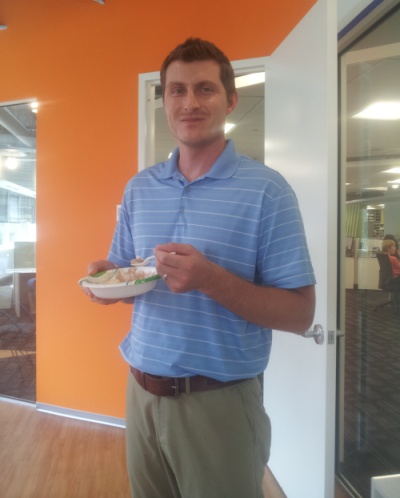 There have been many superstar consultants in the 19 year history of The Cruise Web, but Brandon B. is among the most storied, as he has recently celebrated his 10 year anniversary with the company. Brandon is well-known throughout the office–always ready to offer some of his experience, knowledge or time to help develop the company or a fellow consultant. In celebration of his past (and surely future) success and dedication to The Cruise Web, the office enjoyed an ice cream social in his honor, featuring an array of flavors and toppings. As the company gathered to savor a sweet treat, Brandon shared stories new and old involving cruises, clients and more.
As a member of the company for so many years, Brandon has really built up his cruising resume, racking up around 15 cruises to many  different countries. His favorite cruise destination? Australia and New Zealand–where he had the opportunity to enjoy a wildlife safari, check out wallabies, kangaroos and koalas in their natural habitat, and learn about their biology and influence on the environment. Brandon also recently returned from an exciting trip to Ireland!


The Cruise Web, Inc.
reply@cruiseweb.com
1-800-377-9383