How to Make a Mojito
By Caroline Thomas, Senior Marketing Coordinator, The Cruise Web, Inc.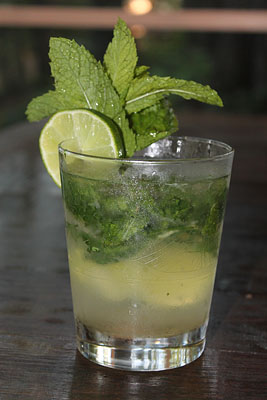 To me, nothing says tropical island drink quite like a smooth mojito. The mojito was created in Cuba and gained popularity in America through visitors to places like the Tropicana Club. I had the best mojito ever at the Pink Parrot beach bar in St. Barths, which is a French island near St. Martin in the Caribbean.
The key to my mojito recipe is to be flexible. If you want to add in some more rum, go for it. If you want a sweeter drink then add more sugar. My one rule of thumb is to use Sugar in the Raw – this ingredient just makes the whole drink.
Follow this recipe for a refreshing, sweet and slightly sour drink. Remember, this drink tastes best if you are lounging on the beach or cruising through the Caribbean.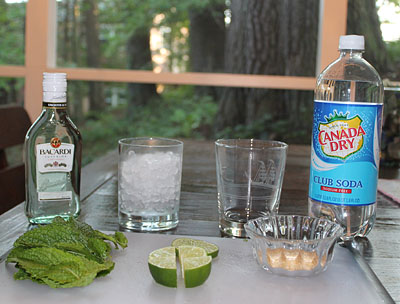 Ingredients:
10 mint leaves
.5 lime cut into 4 wedges
2 tbsp.  Sugar in the Raw
1 cup ice
1.5 oz. rum
.5 cup club soda
Instructions:
Muddle the mint and 1 lime wedge.
Add 2 more lime wedges and the Sugar in the Raw and muddle again.
Fill the glass with ice.
Pour in the rum and the club soda.
Stir, add more sugar to taste.
Garnish with the last lime wedge.
What drink makes you think of a cruise to the Caribbean?

Caroline Thomas
Senior Marketing Coordinator
The Cruise Web, Inc.
240.487.0155 ext. 366
carolinet@cruiseweb.com