Port Showdown: Baltimore vs. San Francisco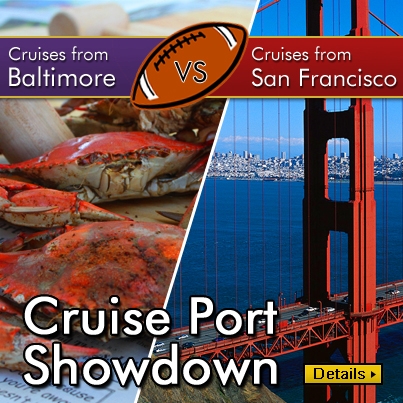 The 2013 Super Bowl will no doubt go down in history as an amazing event. There will be intensity on the field. There will be lots of rowdy fans and even an incredible halftime performance by Beyonce, but will this Super Bowl determine once and for all which city has the most dominant cruise port? It's hard to tell.
We've certainly got our opinion. Read on to find out if it's better to cruise from Baltimore, Maryland or sail from San Francisco, California. It was a close competition, but we did make a choice, so let us know what you think in the comments below.
Pop Culture
Baltimore: Baltimore has inspired a big breed of Hollywood writers and directors. Academy Award Winning Director Barry Levinson often sets his movies in Baltimore and bases them on the neighborhood he lived in, like Diner and Tin Men. John Waters has a different take on Baltimore with kitschy classics like Hairspray and Cry Baby, both of which have inspired Broadway musicals. On the TV front there is David Simon, creator and writer of The Wire, one of the most acclaimed TV dramas of all time.
Celebs from Baltimore: Billie Holiday, David Hasselhoff and Kathy Lee Gifford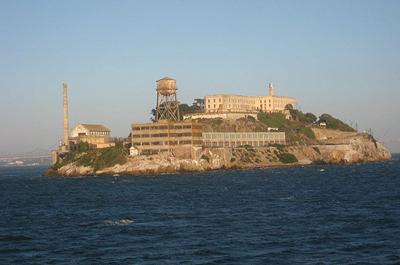 San Francisco: The city is a popular setting for songs like Tony Bennett's "I Left My Heart in San Francisco" and the ultimate hippie anthem, "San Francisco (Be Sure to Wear Flowers in Your Hair)." In films the city's famous Alcatraz prison has made its mark with The Rock and Birdman of Alcatraz. The city is also the hometown to the Tanners from Full House and the Salingers of Party of Five.
Celebs from San Francisco: Margaret Cho, Clint Eastwood and Alicia Silverstone
Pop Culture Winner: Baltimore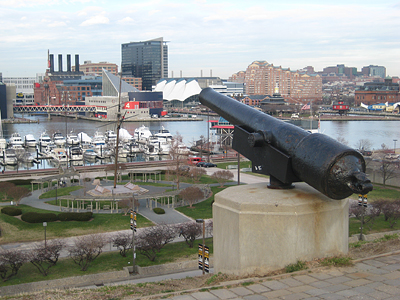 Historical Significance
Baltimore: This city was at one point the capital of the United States (Dec. 1776 – Feb. 1777). It was here during the War of 1812 that Francis Scott Key penned the national anthem while held captive in a ship in the harbor looking onto Fort McHenry. Later, Baltimore boomed as a major site for industry and the end point of the Baltimore and Ohio Railway.
Historically Significant Baltimoreans: Thurgood Marshall, Frederick Douglass
San Francisco: This city, as we know it, was really formed because of the Gold Rush. The gold brought the population, which brought the need for goods and services (like Levi's Jeans), but San Francisco always had a rugged sense of discovery because of the Gold Rush. This culture might be a reason why hippies flocked to the area during the late 1960s and it later became a pioneer city in the field of gay rights.
Historically Significant San Franciscans: Harvey Milk, Steve Jobs
Historical Significance Winner: San Francisco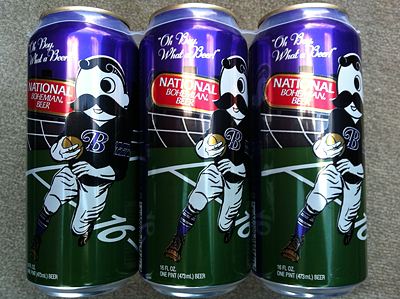 Culinary Culture
Baltimore: Crabs dominate the culinary traditions of Baltimore. The blue crab makes its home in the Chesapeake Bay and catching, shelling and selling them has become big business in Baltimore. Baltimoreans like to eat their crab out of the shell, in crab cakes, in dip and even on top of pretzels. Along with this special seafood treat, the city has its own beer, National Bohemian, and a bakery with decadently frosted cookies called Berger's.
San Francisco: Have you heard the jingle that Rice-a-Roni is the San Francisco treat? Well this product was made by an Italian immigrant who moved to San Francisco and the city's cable cars have been featured on the packaging. Another import from Italy is cioppino, which is a seafood stew made with the catch of the day. San Francisco also has one of the biggest Chinatowns in America and has maintained the rich culture of Dim Sum, which is a meal made up of several small dishes.
Culinary Culture Winner: Baltimore
Things To Do
Baltimore: This city's centerpiece is its harbor, where you will find the U.S.S. Constellation, the acclaimed Baltimore Aquarium and the Maryland Science Center, along with one of the most unique art museums in the world – The American Visionary Art Museum. But this city is all about its neighborhoods: in Hampden you can get a sense of kitschy Baltimore where you'll always be called "hon." In Locust Point you can visit Fort McHenry. In the city's center you can visit Lexington Market, which features foods from all cultures in the city.
Other Points of Interest: Johns Hopkins University, The Walters Art Gallery, The Peabody Institute.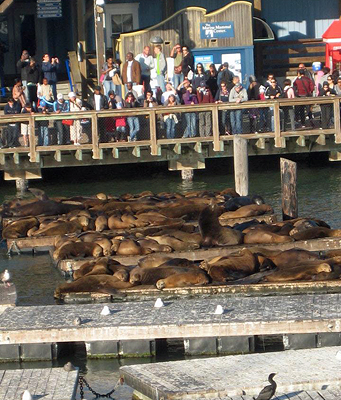 San Francisco: There are two great icons of San Francisco: the Golden Gate Bridge beckoning with its big red beams and the old trolley cars offering a fun ride up the city's signature hills. To take advantage of these hills you can also wind your way down Lombard Street, deemed the "Curviest Street in the World." To get a sense of the bay, visit the Embarcadero section of the city where Fisherman's Wharf and Pier 39 are located. Here you can take a cruise on the harbor, see the sea lions or take a ride on a double-decker carousel.
Other Points of Interest: The Presidio, Haight-Ashbury, Alcatraz
Things To Do Winner: San Francisco
Well, that leaves it all tied up at 2-2. And now to break the tie…
Number of Cruise Lines That Sail From the City
Baltimore:  Two – Carnival Cruise Lines, Royal Caribbean International
San Francisco: Five – Princess Cruises, Oceania Cruises, Regent Seven Seas Cruises, Cunard Line, Holland America
And the winner is… San Francisco!
Do you agree? Do you think we are out of our mind? Tell us in the comment section below.