Photo Tour of the BRAND NEW Celebrity Reflection
By Morgan Mullinix, Cruise Consultant, The Cruise Web, Inc.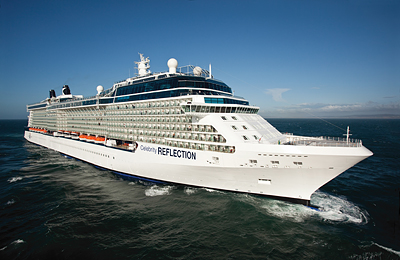 I just returned from a 3-day trip on the brand new Celebrity Reflection and I know this is a ship that I will recommend to clients and cruisers. One thing I keep coming back to about the Celebrity Reflection is how innovative it is. Celebrity is known for a very modern look with clean lines, and this was definitely present in the Reflection Suite. This beautiful two-room suite features a giant shower where passengers get an unbelievable view, because the shower is all glass and looks out over the edge of the ship. Celebrity is also known for its amazing food. I can attest – I'm not a big fan of steak, but I had a filet mignon that had my mouth watering.
For a view of all the Reflection's innovative features, check out my slide show below featuring pictures I took on my cruise.
Along with the sleek modern touches (did I mention the giant floating tree in the center of the ship?), I felt as though there was an instant comfort to this ship. I entered my veranda stateroom and didn't feel squished, I felt comfortable. Celebrity did a great job at creating these inviting environments with chairs that just called your name.  One of the most unique features was in the Hideaway, a lounge for reading, laptop use or a coffee break. There they had these giant seats shaped like birds' nests, and what can only be described as plush cubby holes for humans. It's these little nooks and crannies that give you a chance to find your own area.
I also loved the the Lawn Club and its lawn, featured on all Solstice-class ships. It's a space where cruisers can actually play games on grass and lounge around in giant hammocks. It's spectacular how you can be on this amazingly green grass and look out over the blue ocean. The lawn and the solarium, with its quiet and serene atmosphere, are tied for my favorite spot on the ship.
This ship is perfect for a person who constantly keeps active, with fun features like an ice bar and non stop entertainment, but it's also great for someone who is looking for total relaxation. From the spa to the Hideaway, you can get lost in a book or snuggle up for a nice afternoon nap.
Which feature is your favorite?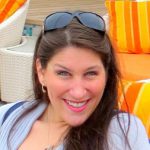 Morgan Mullinix
Cruise Consultant
The Cruise Web, Inc.
1-800-377-9383 ext. 248
morganm@cruiseweb.com