The Cruise Web and Cunard are 'Style Setters'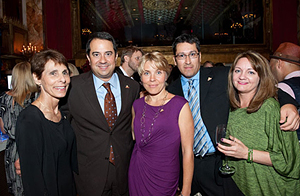 The Cruise Web's Rosalind Smith, Julie Atkins, John Herrera and Karolina Shenton attended Washingtonian Magazine's 2012 'Style Setters' event in the nation's capital on September 28th for an evening of elegance and style. Also present was the publisher of Washingtonian, Catherine Merrill Williams, Cunard's Regional Sales Director, Anthony Viciana, and Cunard's Business Development Manager, Catherine Anderson.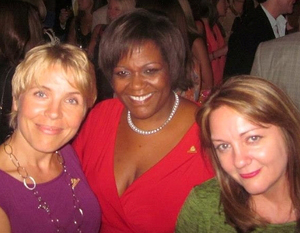 The 2012 'Style Setters' event was sponsored by Cunard Line and Ann Taylor, honoring the best and brightest of style and society in Washington, DC.  Cunard's own White Star Bellmen were also there to represent the White Star Service exclusively available on Cunard's fabulous fleet.  Everyone had a wonderful time and can't wait to board a Cunard ocean liner to enjoy that White Star service again.
Do you think cruising is fashionable?




The Cruise Web, Inc.
reply@cruiseweb.com
1-800-377-9383