Oceania Cruises Expands Loyalty Program
By Austin Gambino, The Cruise Web, Inc.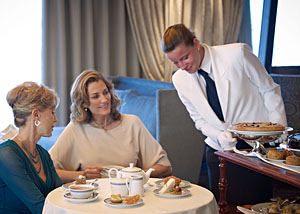 Beginning in 2013, Oceania Cruises will be expanding their loyalty program on all cruises. This expansion comes at the perfect time, right on schedule with the cruise line's 10th anniversary. Where the previous loyalty program began at the Bronze Level, and required cruisers to accumulate 5 to 9 cruise credits, the new loyalty program, which applies to all 2013 cruises and beyond,  allows passengers to join in the Blue  Level and get loyalty perks after as little as two sailings.
The cruise line is focusing on developing relationships with their first and second time cruisers by offering benefits and rewards for those who join the loyalty program. Earning the benefits associated with  five to nine credits in the previous system would require  a passenger to sail on five to seven cruises or have a world cruise under their belt, whereas now passengers can earn rewards and benefits after around two or three cruises, depending on length.
After becoming a member of the Blue Level of the Oceania Loyalty Program (in other words, earning two to four credits), passengers can expect a membership pin, a cocktail reception event, a 10 percent discount on Oceania merchandise and members-only offers.
In addition to the new level of loyalty, Oceania re-vamped its offerings and added and changed a few things in the other loyalty levels, like offering both shipboard credits and pre-paid gratuities at certain levels.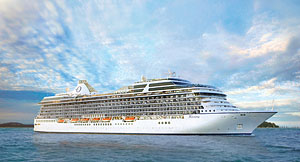 President of Oceania Cruises,  Kunal S. Kamlani, explained that "it seemed the perfect time to redesign our loyalty program significantly enhancing the benefits at each milestone level and adding a new entry level so guests can start earning rewards faster."
Oceania fans, does this revamped loyalty program make you happy?  If you'd like to respond or offer an alternative, sound off in the comments!


The Cruise Web, Inc.
reply@cruiseweb.com
1-800-377-9383