Norwegian Breakaway Kicks Into High Gear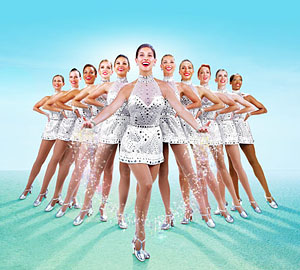 The Norwegian Breakaway will be christened in May by a set of New York icons. No, not celebrities or intellectuals, the ship is going to be christened by the Rockettes.
The Rockettes are Radio City Musical Hall's troupe of high-kicking dancers. This famous group of women have been a staple at Radio City since 1932. They have also become a part of the Macy's Thanksgiving Day Parade, where they have performed every year since 1957.
Norwegian Cruise Line's president, Kevin Sheehan, has stated that the Breakaway is a New York ship, and the line has made sure that New Yorkers have helped to make the ship the wonder that it will be. "The Rockettes not only epitomize New York, they are known as strong role models and talented stars. We couldn't be more pleased to have these renowned dancers as the Godmothers of New York's ship, Norwegian Breakaway," Sheehan said.
Along with their role as Godmothers, the Rockettes will have members sailing on the first six sailings of the ship, then two of the dancers will be sailing on the first cruise of each month. The ship will feature information about the history of the Rockettes in its library and there will be a special fitness class designed by the dancers, along with special Rockette-themed drinks.
When the Rockettes are onboard they will have meet and greets and occasionally run the fitness classes.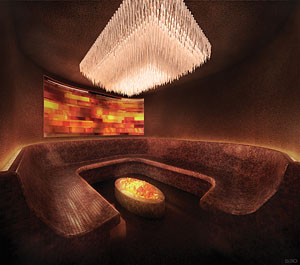 Norwegian is also adding to the innovative features that will be included on this ship with the first ever salt room at sea.  Salt rooms are the latest in spa services and are meant to alleviate respiratory issues and clear up skin, as well as strengthen the immune system. The Breakaway spa will have 22 treatment rooms and offer more than 50 services, including a 24 Karat Gold Facial, acupuncture and Restylane® injections.
For those looking to get their heart pumping, the ship's gym will feature the Nexersys® module, which lets passengers fight against an avatar as they complete interval training. Boxers can sign up for the Freestyle Fight Klub program, which includes the Nexersys® program with a cardio boxing class and access to the 12 heavy bags in the gym.
The Norwegian Breakaway will debut in May 2013 and will make its home in Manhattan, where it will sail to Bermuda weekly in the spring, summer and early fall of 2013, before offering trips to the Bahamas and the Southern Caribbean starting in October 2013.
Check out these links to read about the Breakaway's other innovative features like the boardwalk and the sports center.
What are you most looking forward to on the Breakaway?


The Cruise Web, Inc.
reply@cruiseweb.com
1-800-377-9383