By Austin Gambino, The Cruise Web, Inc.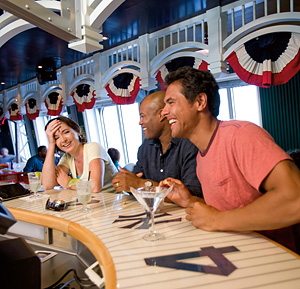 Carnival Cruise Lines have been innovators in the cruise industry for years. The cruise line is  always updating and improving policies to stay ahead of the competition. Carnival is currently testing an all-you-can-drink program that will offer passengers unlimited drinks onboard, aptly named the 'My Awesome Bar Program' package, as well as implementing a check-in program in a popular port.
The 'My Awesome Bar Program' was first introduced on the Carnival Victory, and will now be tested on the Carnival Splendor as well.  It's actually very simple: for essentially $50 a day any passenger (ages 21 years or older) will be able to purchase an unlimited alcoholic and regular beverage package, which includes all wine, liquor, and beer, as well as soda, juice, and non-alcoholic frozen cocktails.
Carnival's all-you-can-drink program costs $42.95 per day per person as well as an automatic 15 percent gratuity of $6.44 added in.  Passengers are limited to beverages that are $10 or lower. Drinks that cost more than $10 are paid for a la carte by the passenger, but they do get a 25 percent discount.  One more note: if you are a 21-year-old passenger in a cabin with someone who is purchasing the program, you must also purchase the program. This is required to discourage sharing a package.  So, if one cabin mate purchases the 'My Awesome Bar Program' package, so must the other.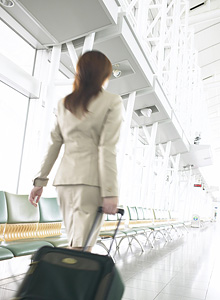 In addition to their unlimited beverage test program, Carnival is putting a check-in efficiency program into action.  They have decided to add a check-in service at Miami International Airport for Carnival clients.  This is impressive for two reasons: Carnival took a look at a way to improve themselves before a problem arose, and they pinpointed one of the most important parts of the cruise experience – passenger check-in.
The port of Miami sees a lot of traffic because of its location and its diverse destination list, and of course,  Miami International Airport is the ideal place to fly into if you are cruising out of Miami.  To increase the fluidity of the entire process, Carnival will have two counters in the airport (on two different concourses) for check-in.
The process is simple: after retrieving luggage, the customers will be directed to a counter where they can receive an Airport Express boarding card and are transferred to the ship, moved into the Airport Express security lane, and allowed to board after a quick photo ID check and Sail & Sign confirmation (via yannick at www.dresshead.com). To make things easier, Carnival even allows those who have not pre-purchased the service to buy it on the spot during check-in.
As you can see, Carnival Cruise Lines has been busy creating a better and more efficient service for its customers.  Anything you'd like to see in the future from Carnival?  Let us know in the comments below!



The Cruise Web, Inc.
reply@cruiseweb.com
1-800-377-9383