A Love Affair with Cruising
A compilation by The Cruise Web employees.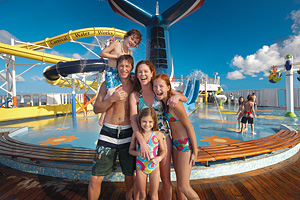 As the cruise industry grows ever larger, we're provided with an abundance of different cruising options. From Contemporary and Premium to Luxury and Specialty, there's something to love about each cruise line type. Read more to see what we love most about each type…
I love Contemporary cruising because…
…there are lots of activities and a variety of entertainment options.
…it is fun, easy, and offers something for everyone of all ages.
…it's the most accessible for my big family vacations.
…it is non-stop action when you want it, and total relaxation and peace when you need it.
…there are sooooooo many activities, game shows, entertainment options and everyone wants to have FUN!
…of all the different activities on board! I love that all age ranges are represented.
…the specialty dining options are spectacular.
…there are so many things to see and do onboard.
…they are high energy cruises, and there are always fun activities going on day and night.
…you can experience a fun laid back time.
…it is a good value for all types of people – young, old, singles, families and friends. There is something for everybody.
…the big ships are fun to explore.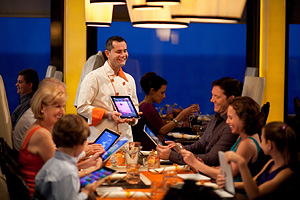 I love Premium cruising because…
…there are fewer children onboard and a more relaxing atmosphere.
…I love the extras in life!
…you get the touches of being a VIP without the pretentiousness.
…it lets you escape the crowds, the noise and melt away the stress.
…of the service level. I feel taken care of without being overwhelmed by the amount of people.
…the upscale touches don't outweigh the traditional cruising fun.
…the buffet is better.
…it is more of a relaxed atmosphere, and the food and service are great.
…you can experience something that is a step above with good pricing still intact.
…it gives the right amount of luxury without feeling stuffy, while still giving a great value.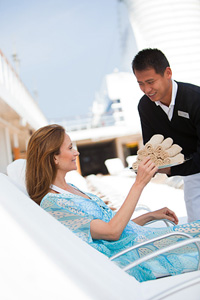 I love Luxury cruising because…
…the smaller ships can get into ports that the larger ships can't reach.
…of their unique itineraries.
…of the top notch food and service.
…of the enrichment opportunities.
…embarkation and disembarkation are a breeze.
…I love to be pampered, sampling the finer things in life!
…it's all about you and the staff doesn't know the word "no."
…you're pampered and treated like royalty. Plus the ports of call are better and more exotic.
…everything is inclusive!
…I want someone to know what I want before I want it.
…the ships are smaller.
…you get to feel completely pampered.
…of the attention to detail and the small ships.
…you are pampered and really feel special!
…it creates a comfortable, carefree environment.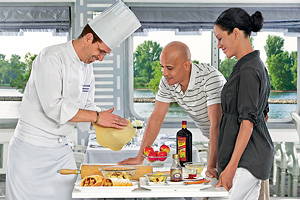 I love Specialty cruising because…
…it takes me places I have never been before!
…sometimes you want something different and exotic.
…they're designed to specifically address certain needs.
…I can really explore my different interests and they all provide a unique experience.
…the ships and itineraries are one-of-a-kind.
…they can focus on a specific destination so you really get a chance to immerse yourself in the culture.
…it promotes towards a special need.
…of the specialized destinations and itineraries.
What do you love most about each cruise line type?




The Cruise Web, Inc.
reply@cruiseweb.com
1-800-377-9383