The Cruise Web Joins the Regent Seven Seas Council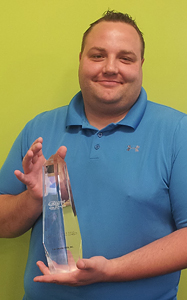 The Cruise Web was honored to join the Regent Seven Seas Council this year. Joining the  council is a special honor recognizing The Cruise Web's ongoing partnership with Regent Seven Seas Cruises. Being a member of the council entitles The Cruise Web to access exclusive deals for our customers. It also gives The Cruise Web more face time with the President and senior members of Regent Seven Seas Cruises' organization.
Regent Seven Seas Cruises is an all-inclusive luxury cruise line headquartered in Miami. The line has three ships: Seven Seas Voyager, Seven Seas Mariner, and Seven Seas Navigator. The Mariner and Voyager can hold 700 passengers and are composed of only balcony and suite staterooms. The Navigator is the smallest ship, accommodating up to 490 passengers. The cruise line is all-inclusive and its three ships sail all over the world.





The Cruise Web, Inc.
reply@cruiseweb.com
1-800-377-9383