Carnival Announces New Seat Saving Rules
Courtesy of Carnival Cruise Lines.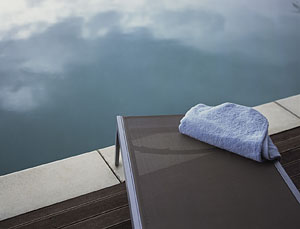 The big news that's making waves among cruisers this week is Carnival Cruise Lines' new rules on saving deck chairs. Carnival, which has a fleet of 22 ships, is one of the largest cruise lines out there, so when they make a change it affects a lot of people.
John Heald, the Senior Cruise Director for Carnival Cruise Lines, announced on his Facebook wall that, starting on the Carnival Breeze, there will be new rules about reserving lounge chairs by the pool.
The new rule will mean that staff place a sticker on any unoccupied chair that is being saved with a towel, shirt, book or any other possession. The staff member will write the time on the sticker and, if after 40 minutes the sticker is still there or a person is not occupying that seat, the belongings will be moved to the pool station with a note that their items have been moved.
"This is step number one in a new drive to make this work. And once we finish the test here this cruise and next, we will make adjustments and then add to the rest of the fleet," said Heald.
Here at The Cruise Web we have also heard from many of our customers that seat saving is a concern. So cruisers, does this policy make you happy or do you envision this will cause even more problems?


The Cruise Web, Inc.
reply@cruiseweb.com
1-800-377-9383