By The Cruise Web, Inc.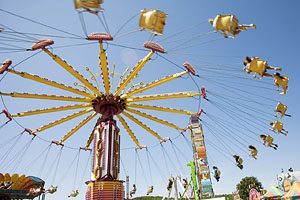 I remember when I was a kid and it was almost standard practice that, come summertime, everyone in my family would pack their things and we would all take a week long vacation somewhere nice. One such vacation was a trip to Disney World. We spent a whole week at the theme park doing all the things that you look forward to doing. I got to eat park food (yum!), ride park rides and meet the Disney characters, but only one thing was really important to me, and that was meeting Mickey Mouse.  My dad recently told a story at a family dinner, at my expense, that I had never heard before.  He said that before the trip he had cautioned me that "Mickey does not like little boys who wet the bed. You don't want to make Mickey sad do you?"
Of course, I didn't want to make Mickey sad, so I went the whole week accident free.
Well, a lot has changed since then and I am not just talking about me continuing to make Mickey happy. This day and age, it's hard to justify a full week's vacation. Whether it be work or other obligations, seven days / 168 hours / 10,080 minutes (or however you like to look at it), is a lot of time to take off for most working people.
Could you imagine a whole week with limited access to your smart phone or iPad? What about no work email or Facebook updates?
We are then left with the question of what to do with a smaller amount of time. Of course we want to maximize our time away and normally we want to do this while also maximizing value.
I will be the first to admit that cruising, in my opinion, was not always the best way to do this.  For a while it was hard to find short itineraries from the right port at the right time. Then it was difficult finding a ship that wasn't built during the Reagan administration to take you there. And finally, if you somehow found those things, finding it at a price that was reasonable was out of the question.
Luckily though, things are changing.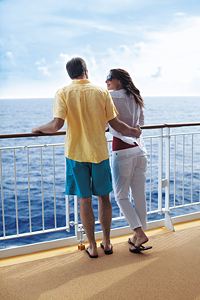 As the cruising industry continues to grow, so do the options. Miami, Port Canaveral, Jacksonville, Baltimore, Bayonne, Boston, Manhattan, Charleston, Galveston, New Orleans, and Long Beach are  just a few of the ports which feature ships sailing 5-day itineraries or shorter. Cruise lines are also noticing the fact that it is not always the finances that prevent some cruisers from enjoying a nice 7-night or longer itinerary, but simply a matter of not being able to get enough time off. They are understanding that those people should not be punished with older ships just because of their demanding schedules.
Just to highlight a few, both the Jewel and the Liberty of the Seas (Royal Caribbean) are scheduled to do 4- and 5-day itineraries for the next two years out of Florida. With the Liberty of the Seas, you are looking at a cruise ship that recently had her maiden voyage in 2007. That's right 2007! The Norwegian Epic, which was built in 2010, has several short itineraries in Europe.  Other cruise lines with short getaways include Carnival Cruise Lines, Celebrity Cruises, Princess Cruises, MSC Cruises, Holland America and Cunard Line, so there's practically something for everyone. Quick trips offer you a newer ship without having to break the bank. The biggest place you will notice a difference is with balcony pricing. Older ships tend to have very few balconies or just suite level accommodations. Those prices can be pretty steep and in some cases the same rate as a balcony or suite on a longer 7-day cruise. With more new ships starting to do shorter itineraries, balconies and suites now become more affordable for the cruiser with only a few days to get away.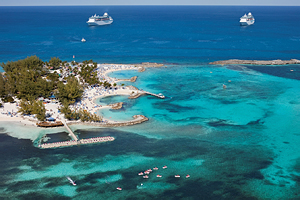 As I mentioned earlier, short getaways depart from several US ports and travel to a variety of destinations, including the Caribbean, the Bahamas, Bermuda, Mexico, Canada/New England, and the Pacific Northwest. There are also short getaways outside of North America that sail from parts of Europe, Australia, Southeast Asia, South America and South Africa. Each of these is great as a standalone getaway or as a way to augment a land vacation. Lastly, some short getaways don't have destinations at all! These "cruises to nowhere" take guests out onto the ocean to partake in all of the cruise ship's on board activities and entertainment. These include coastal cruises out of New York, Florida and California, just to name a few.
As you can see – whether you're too busy for a long vacation, looking for low-cost getaway or are simply new to cruising and interested in testing it out – there's never been a better time to take a short getaway!



The Cruise Web, Inc.
reply@cruiseweb.com
1-800-377-9383