By Arthur Balin, Assistant Sales Manager and Senior Cruise Consultant, The Cruise Web.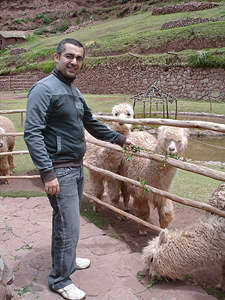 Peru is a beautiful country with a little bit of everything – rainforests, deserts, mountains and lakes. The beautiful landscape I found there on my trip in 2010 served as a wonderful backdrop to the history of this incredible nation that was once the center of the Incan Empire.
I was prompted to visit after more and more of my clients started asking about visiting South America, particularly Machu Picchu. This region has seen steady growth in popularity among travelers and more and more cruises are heading there, so I wanted to see first hand what the continent had to offer.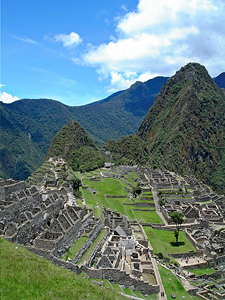 Machu Picchu is breathtaking. Located 8,000 feet above sea level and 1,000 feet above the Urubamba River in the Andes Mountains, the ancient ruins really are striking. While up there we were able to walk around the complex and take in a tour. Researchers still don't know what this land was used for, some believe it might have been a monastery or a retreat for Incan emperors. But all the experts agree it was definitely a spiritual place to the Inca people.
But I have to warn that this trip is not for the faint of heart. Being up this high can trigger altitude sickness, so make sure you are drinking plenty of water and not pushing yourself to the limit. The grounds are a little bumpy and once you enter the site there are no shuttles or cars to take you to each attraction on the mountaintop, so it's important to take your time and pace yourself when you are there.
Machu Picchu is a very spiritual place. Despite the growing number of tourists, you can really find a quiet place in this mountaintop city to reflect and refresh.

While Machu Picchu was definitely the star attraction, I was also very taken by Cuzco, which was the capital of the Inca Empire. The city features a mix of Incan and colonial architecture and offers many fascinating attractions including museums, churches and a walled complex of Sacsayhuaman.
My trip also included time in Peru's capital, Lima – a megapolis of 9 million people. Lima is a modern city with a mix of colonial and modern architecture, numerous attractions and great beaches. South America was definitely worth the visit and I hope many more people open their eyes to the sights, culture and history of this continent.
What spot in South America is calling your name for a visit?


Arthur Balin
Assistant Sales Manager &
Senior Cruise Consultant
The Cruise Web, Inc.
1-800-377-9383 ext. 311
arthurb@cruiseweb.com