Cunard Line Honors Two Cruise Consultants
Last month, Senior Cruise Consultants John Tarantino and John Herrera were recognized by Cunard Line for their exceptional work with the luxury line in 2011. Diane Pierson, Business Development Manager for Cunard Line and Princess Cruises, stopped by The Cruise Web's office to present the awards and personally congratulate the two agents for their achievement.
The Cruise Web is proud to maintain a strong relationship with each of our preferred cruising partners. These preferred supplier partnerships mean that The Cruise Web can offer you, our client, the best values and benefits for your cruise vacation. We're also grateful for John Tarantino and John Herrera, as well as the rest of our dedicated cruise consulting staff.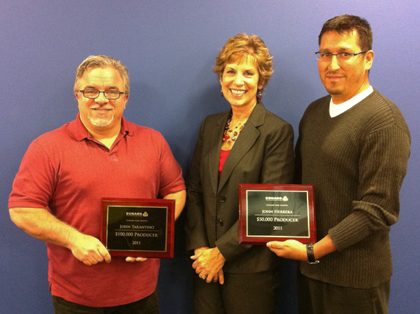 The Cruise Web, Inc.
reply@cruiseweb.com
1-800-377-9383