On March 20, 2012, The Cruise Web hosted a "Potluck-O-Gold" luncheon to celebrate St. Patrick's Day! The celebration may have come a few days late, but you wouldn't have known based on the office atmosphere. In honor of St. Patrick's Day, employees prepared and contributed their best green and gold dishes. Throughout the luncheon, our judging panel sampled each dish in order to determine the best green dish and best gold dish at the event. After much deliberation, the panel named the winners…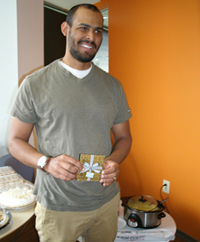 The winner of the "Best Green Dish" award was Mike Harris for his green buffalo chicken dip. The "Best Gold Dish" award went to Janie Monier for her chipotle jalapeño spoon bread. Both dishes were huge hits and earned their chefs Visa gift cards. Congratulations to Mike and Janie!
While Mike and Janie may have been the only ones to take home awards, all of the dishes were excellent and, in reality, everyone wins when The Cruise Web holds a potluck.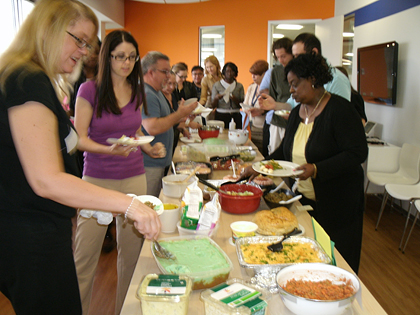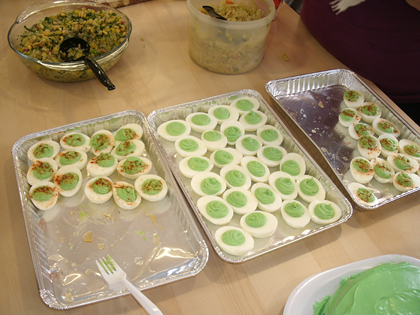 The Cruise Web, Inc.
reply@cruiseweb.com
1-800-377-9383