Carnival Partners with George Lopez
Courtesy of Carnival Cruises.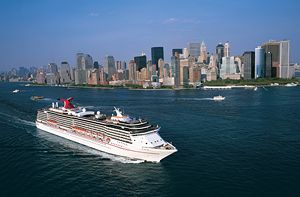 The Carnival Miracle charts a new course. The ship, which will now be doing 8-day cruises year-round from New York City, features the first comedy club with George Lopez serving as namesake.  The ship will also offer complimentary appetizers from Carnival's popular dining destinations.

Lopez will be helping to select the comedians on the ship and will also help to select the comedians when the Punchliner Comedy Club Presented by George Lopez is opened on the rest of Carnival's fleet. The club will have five 35-minute performances most nights of the cruise. The first two performances will be geared towards families but the later ones will have more adult content.
The comedians will also perform during the Punchliner Comedy Brunch presented by George Lopez in the main dining room. Some of the food will have a Mexican flair like Carne y Huevos and Hen alla Diavola. Two of the dishes, Huevos Rancheros and a breakfast burritos, are Lopez's personal recipes.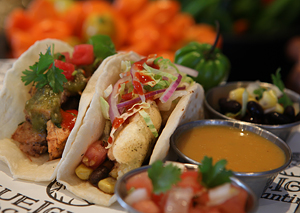 Food wise, Carnival is introducing The Taste Bar, which will serve complimentary appetizers that are inspired by the many dining venues and restaurants in Carnival's fleet. Some of the appetizers include roasted pork tacos with green chile salsa and aged cotija cheese with chicken, avocado and lime tortilla soup inspired by the Blue Iguana Cantina, and a grilled ham and provolone cheese melt on buttermilk brioche bread with cream of tomato soup inspired by Comfort Kitchen.
The Taste Bar will be available on sea days and select port days from 5 to 8 p.m. This new feature will be added fleet wide this summer.


The Cruise Web, Inc.
reply@cruiseweb.com
1-800-377-9383