Bermuda – Small Island, Big Fun
A compilation by The Cruise Web employees.
For such a small island, there sure is an awful lot to do in Bermuda! Read on to find out the favorite activities and experiences of The Cruise Web's employees.
Jen C.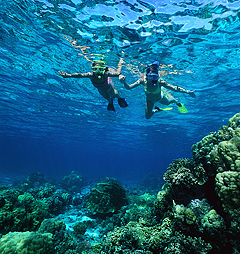 Bermuda offers some of the best shipwreck diving and snorkeling, so I definitely recommend these as a daytime activity.  For those a little more adventurous – most of the cruise lines offer a "Night Snorkel" which allows you to see marine life that you will never see during the daytime and experience the effects of bioluminescence.  I definitely recommend this for experienced divers and snorkelers looking for something different.
Adam W.
Crystal and Fantasy Caves are "cool" places to visit during the hot months on the Island.  Horseshoe Bay Beach is a great place to experience a very popular pink sand beach!
Jacques B.
It's fun to chase the roosters at the beach, haha. But seriously, there are also lots of cool shipwrecks that divers will have a fun time exploring. And for longer Bermuda cruises, get the bus pass. It'll take you all the way across the island to some really cool areas.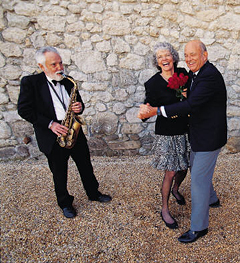 Darren F.
Make sure to make it down Wednesdays to Front St. around 6:00 PM to experience "Harbor Nights" in Hamilton. The streets fill up with live music, dancing, shoulder-to-shoulder food stands, local artists and street vendors. It's only a short ferry ride from King's Wharf.
Sherry J.
There is so much to do in Bermuda and it's hard to pick favorites, but here are a few musts: take the water taxi to Hamilton or St. George and tour the towns, snorkel, spend a day at Horseshoe or Elbow Beach, play golf, visit the shops at the Royal Naval Dockyard and sample the rum cakes baked at the Dockyard.
Gloria H.
Bermuda is a most beautiful Island. With the colorful houses, the golf and all of the beaches, one has no problem finding pink/coral sands and warm ocean temperatures if you go during the right time.
I think the biggest attribute to Bermuda is its people. The people on the Island are the most warm and welcoming I have ever met in all of my travels. I have developed friendships with people that I have met on the street.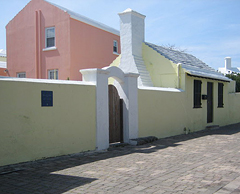 On my first experience there, my sister and I met the Minister of the Environment (similar to a Senator), Ms. Butterfield, just walking past the State House. We struck up a conversation and the next thing we knew she was giving us a 4 hour tour of the island including a trip to her home and her grandson's school, as well as the aquarium, a park dedicated to one of their unsung heroes, the waterfront in King's Wharf, the botanical gardens and a private home where they have a lily pond shaped like Bermuda.
I have been back there three times since then and I always contact her and the others I have met. Being embraced by Bermudian hospitality and getting into the culture reminds me of what real travel is all about.
Dan Y.
King's Wharf offers something for everyone, from snorkeling and water sports to maritime museum tours and island shopping.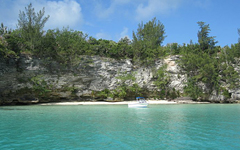 Julie A.
I love the catamaran rides. I once took my 4-year-old daughter on a catamaran out to a small private cove in the beautiful green sea and we found a baby squid swimming around.
What do you like to do in Bermuda? Share your experiences below!


The Cruise Web, Inc.
reply@cruiseweb.com
1-800-377-9383