Three Cruise Web Consultants Earn Their Senior Status
The Cruise Web would like to recognize three more Cruise Consultants who were awarded Senior Status at the end of 2011 in recognition of their hard work and dedication to the company. Cruise Consultants Ken Cho, Michael Sober and Kris Spealman each earned their Senior Cruise Consultant status for their continued performance with The Cruise Web.
Ken, Michael and Kris join an ever-growing team of Senior Cruise Consultants at The Cruise Web, whose continued excellence and expert consultation epitomize the core strength of The Cruise Web and the dedication it has to its customers and the cruise industry.
The Cruise Web congratulates its newest Senior Cruise Consultants and looks forward to their continued success.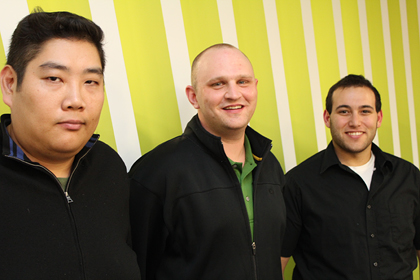 The Cruise Web, Inc.
reply@cruiseweb.com
1-800-377-9383