A compilation by The Cruise Web employees.
It's impossible to travel as much as we do and not pick up a few tips along the way. And seeing as 'tis the season for giving, it's only appropriate that we pay it forward. We hope you enjoy this collection of our favorite travel tips and find them as useful as we do.
Sherry J.
"When getting ready to pack, lay out all your clothes and money on the bed. Take half the clothes and twice the money."
Caroline T.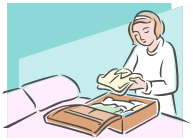 "When packing for vacation I have learned to pack my "staple" clothes that I can mix and match to create different outfits along with a few "fun" accessories and "statement" pieces to help vary each outfit. Also, when packing I like to use the shower caps as shoe bags to help keep my clothes clean."
Chris R.
"If you ever forget your cell phone charger, ask the front desk if they have any phone chargers. They'll often have a box of spare chargers for guests to use."


Ed C.
"Don't over schedule yourself, and allow for plenty of time, more than you think. Then… allow for some more. Don't add to the stress of a business trip or take away from the relaxation of a vacation by trying to do too much or timing things too finely."
Amber W.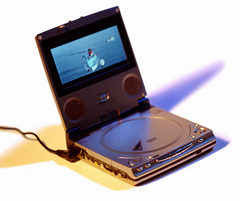 "Bring a portable DVD player and lots of movies for younger children!"
John T.
"My best travel tip would be 50%… I mean… I work hard and it would be nice if my clients tipped me that much. Oh wait… that's not what this is about? Oh, ok… travel tip… travel tip… hmmm… ok, here's one… when on your cruise, don't think too much, don't burn too many calories and have fun!"
Adam W.
"Money belts are the key to peace of mind, especially when traveling in Europe which is well-known for thieves and pickpocket schemes."
Lynda L.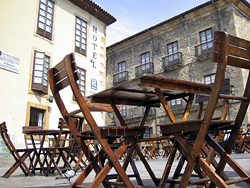 "Arrive in departure port a few days early, spend some time there and don't be rushed on embarkation day. There's always something interesting to do, good restaurants, and interesting places. Go off the beaten path in port and talk to the locals to find the best things to do and see."
Danielle T.
Get to the airport three hours early. It sounds like a lot of time, but I prefer a stress-free start and finish to my vacations. Plus, it's easy to kill a couple hours reading a book. And it sure beats rushing through the airport worrying about missing a flight.
Ken C.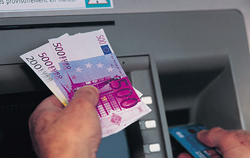 "Here are a few things to consider when traveling internationally:
1. Notify banks you are traveling overseas so your cards don't get shut down for fraud.
2. Large banking institutions' ATMs overseas offer the best currency exchange rate, and there is typically one in the major airport, ie Citibank.
3. Put your wallet in your front pocket to discourage pick pockets.
4. If you go to a local bank to exchange USD, you will need your passport."
Steven R.
"Always have a folder you put everything in to take with you on your trip (cruise tickets, air tickets, insurance info, etc.) and write your travel agent's name and phone number on the outside of this folder so you can find it easily. That way, should you need to reach your agent quickly, you don't have to scramble to find their information. Plus, by keeping the contact info on the outside, you don't even have to open the folder and risk dropping the contents. Have one folder per trip!
Heather W.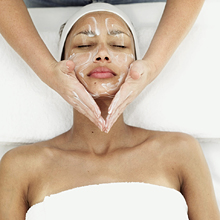 "I like to tour the whole ship first thing – get it over with before I really get wrapped up in the vacation and relaxation and become familiar with where everything is located. Also, set up your spa and specialty dinner reservations first thing so you can get the best times!"
Arthur B.
When two people are flying on a plane with three seats per row, I suggest assigning window and aisle seats with the middle seat remaining empty. The idea is that no one likes to sit in the middle and there is a chance the seat will remain empty giving you more space during the flight. If someone does take that middle seat, all you have to do is ask them to change seats with you – they will gladly agree. Who wants to be stuck in the middle, right?
Gloria H.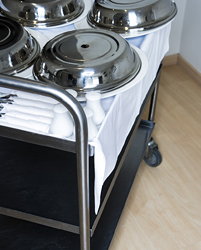 1) When cruising and you have an early morning excursion, order breakfast to be delivered to your cabin in the morning. This way you can have something to eat before your excursion, just in case you don't have time to go down to the restaurant/buffet. Enjoy the sunrise on the balcony while enjoying your meal and coffee.
2) When traveling to a city you have not been to before – and if you choose not to take one of the cruise line's excursions – Google the destination beforehand and see if they have a hop-on hop-off bus tour. If so, go early in the morning, ride the complete tour route (without getting off) so you can see the highlights of the entire city (usually 2-3 hours); then if time permits go back around and get off at one or two of the spots where you might want to spend a bit more time. You can turn a $20 ticket into an all day excursion.
Extra: If you are traveling on land, wait until mid to late afternoon to take the full tour route, this way you have almost the entire next day to use the same ticket as most of the hop-on hop-off tour tickets are for a full 24 hours. This same ticket can also act as your transportation in the morning for sightseeing without having to pay the cost of a taxi, especially if your hotel is near one of the pick up/drop off points.
3) When traveling, especially to beach areas, pack one or two jumbo zip lock bags. You can put your damp suites, towels, and sandy shoes in it to avoid a mess in the car, suitcase, or cabin.
Beth K.
"I could probably write an entire book on travel tips, but these are a few of my favorites:
Pre-Booking
1. Use the services of a travel professional. Here, since we represent most major cruise lines, we do not have a bias when suggesting a line but instead work with the needs of the traveler.
2. Provide your travel professional as much information as possible so they can do the work to find something that meets the needs, budget, etc…
3. Work with one company for all your cruises… as the relationship grows, your agent becomes aware of your likes and dislikes and can keep you informed about exclusive promotions.
4. Ask questions and don't worry if they seem redundant or "stupid." Your agent welcomes your questions, concerns and inquiries – they help eliminate possible misunderstandings and will provide a better overall experience.
Packing/Pre-Travel
1. Make a list in advance of everything you need to bring. Think about each day and imagine going through the day to figure out what you will need.
2. If you are flying to your departure, check with the airline to see about baggage restrictions, additional costs, etc…
3. Purchase travel protection/cancellation insurance. Nobody books and pays for a vacation with the idea something will happen, this is for the unknown and sudden occurrence. When asked is it worth it, I answer yes – you need it and yet hope you don't.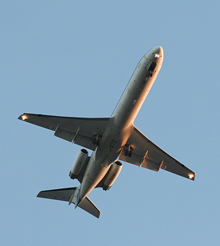 4. If you are arranging your own air to your departure/arrival city, be aware of the suggested times, and allow for delays if possible. Scheduling something to your cruise with an arrival time close to the departure can be stressful, especially if there are flight delays.
5. Consider using the cruise line's pre hotel packages. They will allow you to arrive on your cruise relaxed and you avoid potential delays, especially during the winter months.
During:
1. Be careful if booking your own shore excursions. While this is fine most of the time, keep in mind that the ship will not wait if you are on your own excursion and arrive late. On the other hand, the cruise line vets its official excursion operator companies and if one of these tours is delayed in returning, the ship will wait.
2. Pace yourself. It is exciting that first day, drink specials are everywhere. Once the ship departs and is out to sea, the prices usually go down.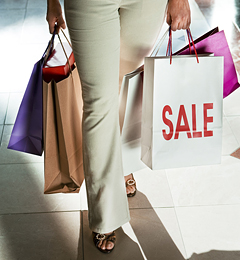 3. If you plan to do any shopping, I suggest checking out the prices on the ship before buying in port. This way if the prices are as good on the ship, wait until the last day when the cruise line puts items on sale and shop on board.
4. Book your spa packages as early as you can, especially if you want one during a "sea" day. These fill up fast, but keep your eye out for specials during the week. They may be mini services or during time at sea so keep that in mind.
After:
I think feedback is important, especially when you book another cruise. Letting the agent know what worked and what was great helps them better assist you for future cruises."

We're sure you have some great travel tips of your own. Why not share them below?



The Cruise Web, Inc.
reply@cruiseweb.com
1-800-377-9383