The Cruise Web Celebrates a Milestone
The Cruise Web had several reasons to celebrate on September 29, 2011. One hundred thousand reasons, in fact, for on that day The Cruise Web reached 100,000 bookings!
We'd like to thank every team member from every department for their loyalty and invaluable support over the years, from booking number one and on. It's the hard work of a dedicated staff that paves the way for The Cruise Web's continued growth. But most importantly, THANK YOU, our clients,  for allowing us to serve you and for trusting us with your vacation plans. Two hundred thousand, here we come!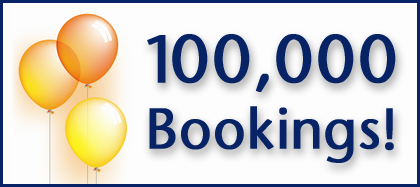 The Cruise Web, Inc.
reply@cruiseweb.com
1-800-377-9383