Cookin' Up a Good Time at The Cruise Web's Summer Barbecue
On Wednesday, August 10th, The Cruise Web was treated to a barbecue by Bob Rose, Business Development Manager for Royal Caribbean International. The barbecue, which celebrated the long and prosperous relationship between The Cruise Web and Royal Caribbean, allowed all members of The Cruise Web team to enjoy a beautiful summer day.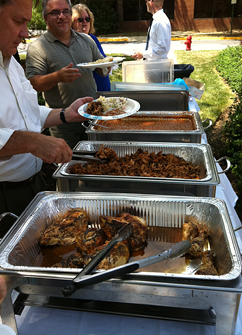 Bob Rose arranged for Steve Kevan, Pit Master for Hi-I-Que Barbecue Catering, to bring his impressive truck-pulled barbecue pit to The Cruise Web parking lot. As The Cruise Web waited patiently, the smell of pulled pork, roasted chicken and potato salad filled the air around the business complex. When it came time to dig-in, no one had to be asked twice. In short time, all that remained were empty plates, full bellies and messy hands – the best evidence of a successful barbecue.
The Cruise Web would like to extend special thanks to Bob Rose and Royal Caribbean for hosting the event and to Hi-I-Que Barbecue Catering for catering the event.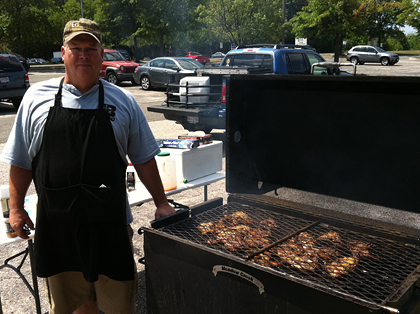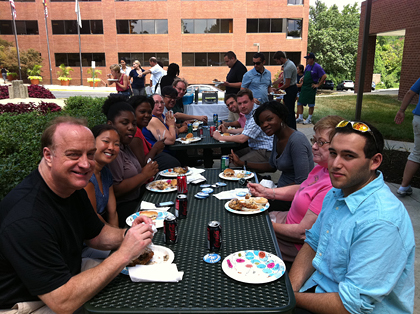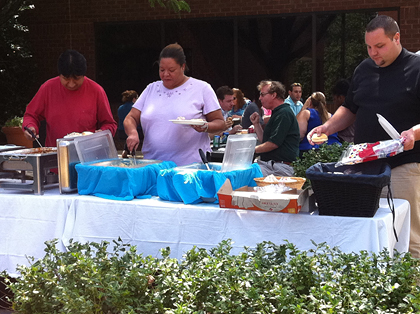 The Cruise We, Inc.
reply@cruiseweb.com
1-800-377-9383