Meet in the Middle… of the Ocean
By Rosalind Smith, Business Development Manager.
 The Cruise Web.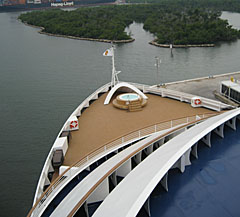 Have your business events been caught in a cycle of monotony? Imagine hosting events in a floating meeting room – one that takes your delegates on an exciting adventure while they work productively on their next big project. Imagine business with The Cruise Web's Charter, Incentives, Meetings and Events at Sea.
The Cruise Web's Charter, Incentives, Meetings and Events at Sea division is the DC metro area's leader in seaworthy events. We come to you with worldwide experience representing the world's largest and most distinctive cruise lines providing access to state of the art sea vessels to meet your every need and more!
Our events vary from traditional, classic, elegant and formal to modern, hip, funky and eclectic. Private charters take you to a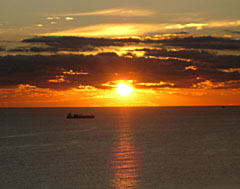 level of exclusive privilege. Incentives become innovative. Meetings get a face-lift. Special events become an un-paralleled experience, whether onboard an intimate sea craft with one hundred guests, the most distinguished ultra-luxury vessel or the grandest modern mega ship. No matter your needs, our vast reach and creative talents will accommodate your tastes, preferences and budget.
Just imagine working diligently in your meetings in the middle of the ocean while on your way to paradise!  Have the meeting everyone is eager to attend – have your meeting at sea!
Rosalind Smith
Business Development Manager
Charter, Incentives & Meetings
The Cruise Web, Inc.
1.888.250.7803
rosalinds@cruiseweb.com