Guests Can Discover Their Inner Rock Star On Board Norwegian Epic
Courtesy of Norwegian Cruise Line.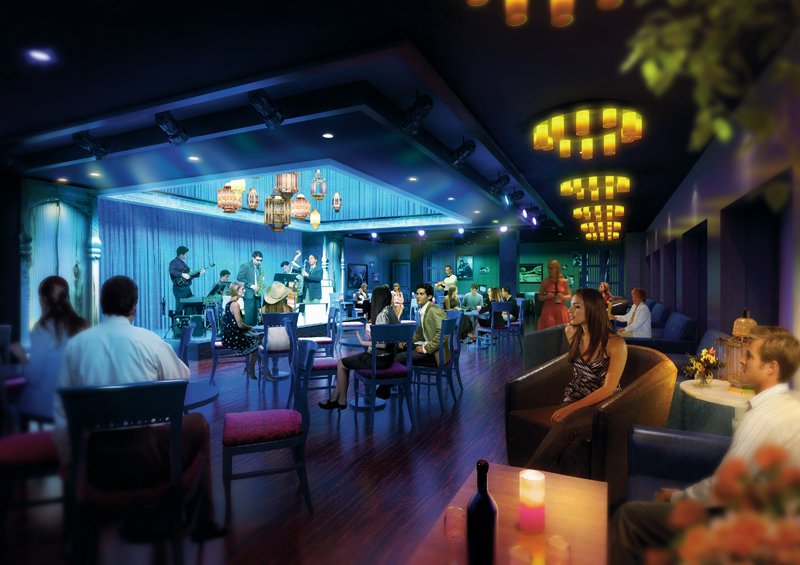 In addition to offering guests world-class entertainment options on board Norwegian Epic, Norwegian Cruise Line has announced a partnership with Gibson Guitar to let guests discover and explore their inner rock star in the privacy of their stateroom. The "Check-In-Rock-Out" program gives guests the opportunity to borrow a Gibson guitar, companion pod, and a private amplifier with headphones to take to their staterooms and rock out without disturbing other guests.
Guitars, pods and accessories will be available to guests at a cost of $10 per day rental every day except on embarkation or disembarkation. The Check-In-Rock-Out program will be available in Norwegian Epic's Fat Cats Jazz and Blues Club. Each pod includes controls and special effects so that guests can select the type of sound they want to create, from classic rock to heavy metal, blues, classic and country – and then choose their own song to play. The pods are supplied by Line 6 and the headphones and cables are supplied by Monster Cable.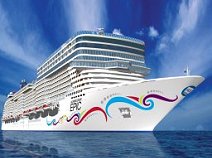 "We are so excited about this program," said Kevin Sheehan, Norwegian Cruise Line's chief executive officer. "We've brought world class performers to our guests on Norwegian Epic. Now, we're letting our guests be the superstars and play on world class Gibson guitars. Whether you're an expert guitarist or an air guitar fan like me, the 'Check-In-Rock-Out' program will let you play like a rock star, in the privacy of your stateroom."
"Our partnership with Norwegian Cruise Line will offer fans from around the world the opportunity to experience music like never before on the high seas," said Henry Juszkiewicz, Chairman and CEO of Gibson Guitar. "We are delighted to be part of the global excitement surrounding the launch of Norwegian Epic and share in our mutual goals for world class entertainment."