Norwegian Cruise Line Surprises Ellen's Audience With A Freestyle Cruise Giveaway
Courtesy of Norwegian Cruise Line.

Norwegian Cruise Line spread holiday cheer by taking part in The Ellen DeGeneres show's 12 Days of Giveaways with a huge surprise for the entire audience: a seven-day Freestyle Cruising vacation for two. On day 11 of the 12-day series on "The Ellen DeGeneres Show," the cruise giveaway to more than 300 in-studio audience members was also in celebration of Norwegian declaring 2010 as "The Year of the Freestyle Vacation." The audience cheered and jumped up from their seats as Ellen announced that they would all receive a cruise for two aboard Norwegian Cruise Line while four ship officers distributed the bright yellow cruise packets to the audience.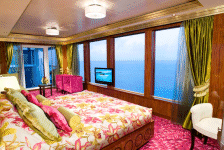 "We are thrilled to present Ellen's audience members with a cruise on one of our signature Freestyle Cruising vessels as part of our 'Year of the Freestyle Vacation' promotion," said Kevin Sheehan, Norwegian Cruise Line's chief executive officer. "Ellen is one of the funniest, most engaging personalities on television today. We couldn't think of a better way to celebrate 2010 as the year to take a Freestyle vacation than by giving away cruises to Ellen's entire audience so that they can experience Norwegian's signature Freestyle Cruising for themselves."
With Freestyle Cruising, Norwegian provides a more flexible cruising experience, so guests have the freedom to enjoy their cruise with a variety of choices. Sailing to destinations in the Caribbean, Europe, Hawaii, Alaska, Bermu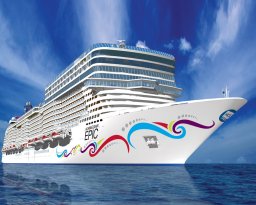 da and Mexican Riviera, Norwegian Cruise Line offers up to 20 dining options, luxury accommodations, incredible nightlife, and a variety of family activities, including the only bowling alleys, first rappelling wall and largest bowl slide at sea. The company is preparing to welcome its largest, most innovative Freestyle Cruising ship to date, Norwegian Epic, next summer.