Celebrity Cruises Introduces "Celebrity Select" Flexible Dining
Courtesy of Celebrity Cruises.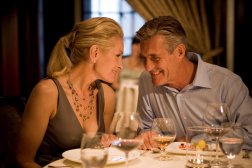 Celebrity Cruises introduces Celebrity Select DiningSM, a new flexible dining option that allows guests to choose when they dine in the main dining room onboard, on a day-by-day basis, which includes the industry's first pre-cruise day-by-day flexible dining reservation system.
"Celebrity Select Dining gives our guests the flexibility to spend their days any way they like," said Jacques Van Staden, Vice President of Culinary Operations, Celebrity Cruises. "Whether they wish to enjoy more time in a specific port of call one day and dine later that evening than another, or whether they wish to keep a traditional set dining time, they will receive the same amazing service and enjoy the same menu. It's all about our guests, and it's all about choice."
No other cruise line that offers a flexible dining option also offers pre-cruise day-by-day reservations. Through this industry-leading technology, Celebrity's gues

ts can go online to choose their desired dining time – anytime between 6 and 9:30 pm – for each day of their cruise, up to four days prior to boarding. Reservations also can be made onboard with the main dining room's Maitre d'. Pre-cruise reservations are strongly encouraged in order to ensure the best possible dining experience. Guests can pre-book their dining times online. All dining times are subject to availability, and guests who elect Celebrity Select Dining must pay gratuities.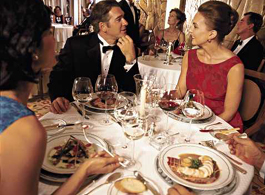 During the booking process, guests will choose either Celebrity Select Dining or traditional dining. Guests will be accommodated on a first-come/first-served basis. Guests who choose to customize their onboard dining times through Celebrity Select Dining also will have the choice to either dine with only their own traveling companions or with other guests on the cruise, and Celebrity will work to accommodate this choice.
Guests sailing on Celebrity's newest ship, the 2,850-guest Celebrity Equinox, will be the first to experience Celebrity Select Dining. Guests who are already booked on Celebrity Equinox's sailings can choose to switch to Celebrity Select Dining.
With the exception of sailings on Celebrity Xpedition, the 92-guest mega-yacht sailing year-round in the Galapagos Islands, the option to choose Celebrity Select Dining is available now for all other participating ships. Celebrity Select Dining's online day-by-day dining reservations will be av
ailable for all participating ships as of October 15. For sailings not available for booking day-by-day online reservations as of October 15, guests will be able to place their day-by-day reservations no less than 30 days prior to their sail date.
Guests planning to experience Celebrity Eclipse, the third ship in Celebrity's new Solstice Class, which will enter service in April 2010, will be able to elect Celebrity Select Dining on a date that will be announced later.