Re-discover the Caribbean
By Michael Harris, Sales Manager, The Cruise Web.

Perhaps there is no vacation destination better known than the Caribbean. Soaked with sun, rooted in history, and surrounded by some of the bluest water known to man, it's no wonder so many cruise ships call this area home 365 days of the year. At any given time, the islands are a destination for families and singles, novice cruisers and world travelers and everything in between. They all come to enjoy the same tropical tones that radiate from some of the earth's most vibrant waters, beautiful beaches and character-filled towns.
The Caribbean is the hub of the cruise industry. With U.S. departure points in Florida, Louisiana, Alabama and Texas, Maryland, South Carolina, New York, Pennsylvania, and New Jersey, its accessibility to U.S. travelers is one if it's many selling points. If you can get to one of these ports, you're only a sea day or two away from paradise. This is why the Caribbean has become so popular recently in the presence of a struggling economy and rising fuel costs. Who wouldn't want to get away from it all for just the expense of a car ride or a short flight? Right now, it is perhaps the most value-friendly time to cruise because prices are the lowest they've been in years!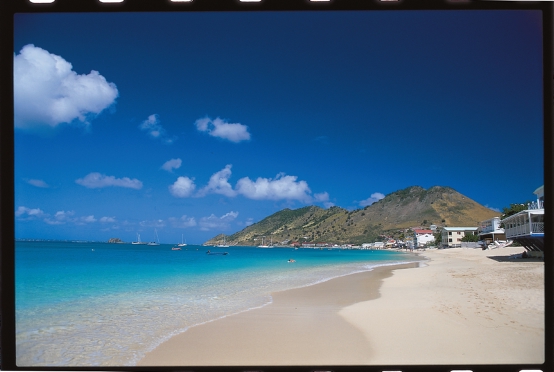 Although each part of the Caribbean is different, there are also many similarities amongst all Caribbean destinations. So in order to truly find out if the Caribbean is right for you, I've developed a short checklist. If you can answer "Yes" to all of these statements, then read on.
__ I like sunshine.
__ I like clear, blue water.
__ I like to have fun on and off the ship.
__ I can leave my cell phone, blackberry, and laptop on board.
Still with me? Great! That means the Caribbean is right for you!
The great thing about the Caribbean is that there are endless itinerary options. Most cruise itineraries will take to you one region of the Caribbean for each seven-day cruise. To keep it simple, the Caribbean is broken up into three different regions: Eastern, Western and Southern. So where do you want to go? Your first move should be to find an expert! The Cruise Web's knowledgeable cruise consultants can help you plan the perfect cruise. The islands of the Caribbean are like the different cruise lines — you want to be sure that you find the best itinerary for YOU. Let's take a look at what each region has to offer.
White sandy beaches, shopping and crystal clear water highlight the ports of the Eastern Caribbean. If you like to shop, then the Eastern Caribbean is the best place for you! Here, duty free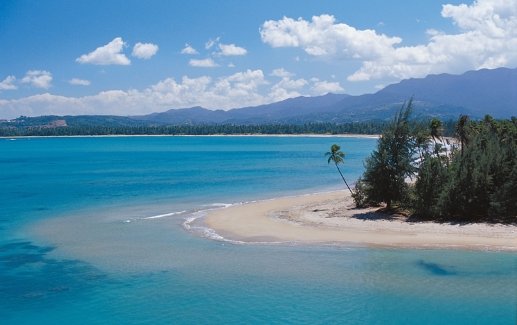 shopping is king, and price negotiation is as common as coconuts. For first time cruisers, Eastern Caribbean itineraries are great. Because the islands of the Eastern Caribbean are so close together, you'll have fewer sea days and more time to spend at port. Popular destinations on an Eastern Caribbean cruise include the islands of the Bahamas (be sure to ask about some of the cruise line owned private islands!), St. Thomas, St. Marteen, San Juan, Tortola, and Samana (Domican Republic). With some of the best coral reefs in the world, the Eastern Caribbean is considered to be the Mecca for S.C.U.B.A divers and snorkelers.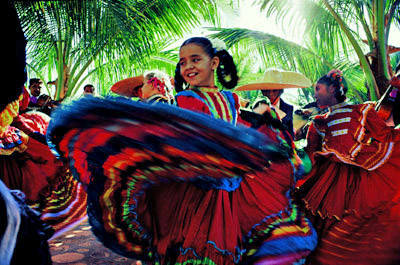 My favorite! The Western Caribbean includes the tip of the Yucatan Peninsula (Mexico) and the surrounding countries and islands. This is where you go to make your friends at home jealous and to add a few pushpins to your world map. In just a few cruises you can visit places like Mexico, Guatemala, Honduras, Belize, Panama, the Grand Caymans, and Costa Rica. The Western Caribbean is known for its lush rainforests, its Aztec remains, the culture of Central America. And .. well .. let's not forget about those smooth tasting tequilas that top off your margaritas! These exotic itineraries are the perfect mix of culture and flare. Here you can be zip lining through a jungle canopy one day, and singing Jimmy Buffet in Margaritaville the next. The Western Caribbean also offers the most choices in terms of cruise length. With itineraries as short as three days, there are options to fit any vacation schedule.
There's a little bit of everything in the South Caribbean. In one word: "Exotic." The Southern Caribbean is the ideal itinerary for island hoppers. Here you can actually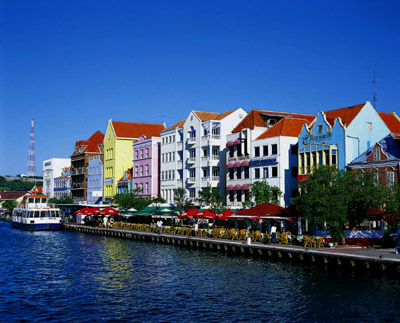 take a cruise with zero days at sea! This region is the furthest away from Florida, so you'll either have to take a longer cruise, or skip down to San Juan or Barbados to start your cruise. Many cruisers look for this because it allows them to spend a few days on land before or after the cruise in a tropical port. On a typical Southern Caribbean itinerary, you can find yourself lounging on the shores of Venezuela, mountain climbing in St. Lucia or windsurfing in Antigua. If you are looking for a new place to go in the Caribbean, usually you can find it here. There are so many islands; it's a tough, but fun task to see them all!
I hope this helps in planning your next Caribbean cruise. No matter what your reason for traveling, you're sure to find something appealing in the Caribbean. Whether you are celebrating an anniversary, asking your fiancé to marry you (like I did…see Cozumel Mexico), planning a family reunion, or just looking to get away, the Caribbean should always be a consideration. If you have any questions or would like to hear more, please let us know!


The Cruise Web, Inc.
reply@cruiseweb.com
1-800-377-9383