Carnival Committed to Minimizing Its Environmental Footprint
Courtesy of Carnival Cruise Lines.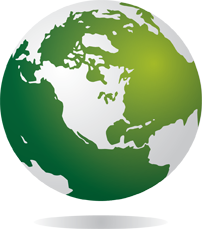 As the world's largest cruise operator, Carnival Cruise Lines understands that the company's future depends upon the health of the world's oceans.  As such, the line is aggressively seeking both high- and low-tech solutions to manage the environmental impact of its fleet and preserve important natural resources.
These comprehensive initiatives, which meet or exceed international and domestic environmental laws and regulations, including those of the International Maritime Organization and the U.S. Code of Federal Regulations, include  an extensive waste-management plan for collecting, storing, processing and disposing of all waste generated aboard Carnival vessels.
Although international law allows disposal of some items at sea, Carnival chooses to recycle, incinerate or offload all waste materials from its ships for disposal on land.  These include plastic, glass, rags, metal, fluorescent lamps, batteries and medical waste.
Under Carnival's wide-ranging waste-management guidelines, solid waste is processed and incinerated on board whenever possible. Otherwise, it is sent to an approved shoreside facility for treatment, recycling or disposal. Materials to be recycled are compacted, crushed or baled, and stored on board until they can be offloaded to an approved vendor for disposal.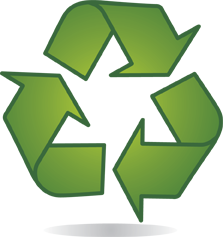 Prior to sending waste to a facility, Carnival's environmental department conducts a thorough  inspection,   including  a  review  of  insurance,  licenses  and procedures, of each vendor to ensure that they are in full compliance with local, state and federal environmental regulations. As a result of these efforts, Carnival's recycling program consistently achieves a high recycling rate.
The line also involves its guests in the recycling program. Specially marked containers are placed throughout the ships to encourage guests to dispose of different materials in a manner that facilitates sorting and recovery. Food, glass, aluminum and plastics are collected in separate bins located in public areas, open decks, steward stations, galley and crew areas, room service pantry and bar pantries.
Cooking oil and grease are stored in special holding tanks after use and then reused onboard as alternative fuel. Biomedical waste is incinerated or sent to an approved shoreside facility. Special bins for cans, newspaper, and paper are housed at the company's Miami headquarters, as well.
Additionally, a variety of items – mattresses, televisions, blankets and computers – that can no longer  be used aboard ship but still are in usable condition, are donated to local organizations in both homeports and ports of call.
Carnival's environmental efforts are not just limited to recycling and waste disposal. The line is also researching the development of several options for the treatment of gray water (wastewater from sinks, showers and kitchens). Aboard the Carnival Spirit, the line has installed a black/gray water Rochem system that uses ultra filtration membranes to treat gray and black water to a level that would render it usable for toilet flushing, laundry and deck washing.
Essential to Carnival's environmental initiatives are training and education programs. All shipboard employees attend a familiarization course, which provides instruction on shipboard waste management.  Additionally, specialized environmental training, reinforcing the importance Carnival places on environmental compliance and protection, is provided to all shipboard as well as relevant shoreside employees. Advanced training is also given to certain key positions.
Other environmental initiatives include an advanced three-step engineering process for the separation of oily bilge water. Energy and water conservation audits also are performed aboard all Carnival ships.  The line has partnered with several vendors to conduct the audits and develop conservation-management solutions to increase the efficiency of its ships.
Carnival's 22 cruise ships, as well as its Miami headquarters, have also received certification for its ISO14001:2004 Environmental Management System (EMS) from Lloyd's Register Quality Assurance, an accredited ship classification society.
The requirements for certification are established by the Geneva-based International Organization for Standardization, an internationally recognized standards organization that promotes the development and implementation of international standards, including those for environmental management issues.
Carnival's environmental department also works with the corporate shipbuilding department to incorporate the "green ship" concept in the design and building process. As a result of these efforts, Carnival's four "Spirit-class" ships, the 2,124-passenger Carnival Spirit, Carnival Pride, Carnival Legend and  Carnival Miracle, have received the "Green Star" designation for meeting the stringent environmental standards established by the Registro Italiano Navale Group (RINA), an Italian ship classification and management certification society.
Carnival has also formed an alliance with the International SeaKeepers Society and has installed a scientific data-gathering device on the Carnival Triumph and Carnival Spirit to monitor ocean water quality.  The device tracks a wide range of data, which is transmitted via satellite to various environmental groups, governmental agencies and universities to aid in assessing ocean pollution and researching global climate changes and cyclic weather patterns.   In 2006, the National Oceanographic Atmospheric Administration (NOAA) recognized the Carnival Conquest with the Voluntary Observing Ship Award for its efforts in helping monitor and collect data on Caribbean weather conditions.
The line also supports community-based programs and local environmental initiatives, such as beach clean-ups, often in partnership with the Florida Caribbean Cruise Association.
For these efforts, Carnival received the Greater Miami Chamber of Commerce's "Innovation in Environmental Practices" award, which was presented at the organization's annual GOALS conference in Miami.  The Port of Long Beach also presented Carnival with the Green Flag Award in 2006 and 2007 for environmental performance related to the line's air quality initiatives.