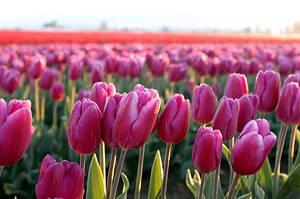 What is the key sign of spring?
Is it the spike in temperatures? Having more hours of sunlight? The chirping of blue birds? Nope. The true sign that spring is here is the blooming of flowers like the cherry blossoms, the tulips and the daffodils.
And this year, 2012, is a special year for flowers. Floriade, the ultimate flower festival, which only happens once every 10 years, is going on right now. The show covers 163 acres with 1.8 million bulb flowers, 5,000 rose bushes and 3,000 trees.