When you think of cruising in Canada & New England, do the oranges, yellows, and reds of the fall foliage dance through your mind? Do you think of the historic events that took place in Boston during the American Revolution, or the fabled shipwrecks off the coast of Nova Scotia? These are great, but the hidden gems on a cruise to Canada & New England are the delicious, regional dishes rooted in the history of the ports where you can try them! Take a look at 5 treats you have to try on your cruise to Canada & New England!

Lobster Roll (Bar Harbor, Maine)
Created in 1929 in Connecticut, the lobster roll quickly caught on and became wildly popular in Bar Harbor, Maine, where some of the finest lobster in the world are caught. A simple sandwich, the lobster roll uses hearty lobster meat, lightly tossed in mayonnaise and served chilled on a toasted roll. Depending on how you "roll," some fillings include celery or chopped onion! Make sure you pick up a fresh lobster roll in Bar Harbor! Served with a side of fries or chips, it's the perfect lunch to get you through a day of exploration!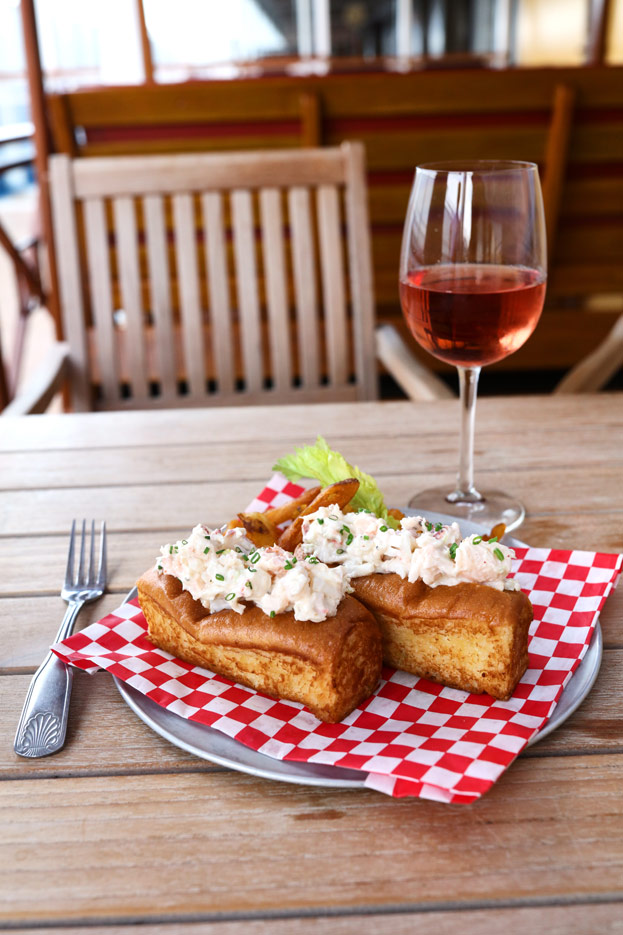 Donairs (Halifax, Nova Scotia)
There's so much to see and do in Halifax that you just might need something you can eat on-the-go! In 2015, Halifax declared the Donair to be the official food of the city, marking the first time in Canadian history that a city had an official food! When in Rome, right? But what exactly is a donair? Similar to the Greek gyro, donair is beef cooked on a vertical spit, then stuffed in a pita. But the similarities stop there. Top your donair with fresh veggies, cheese, or whatever you want! Once the toppings are on, bring it all together with the signature donair sauce, a unique condiment made with evaporated milk, vinegar, garlic, and sugar! They say the sauce is what brings the popular street food together, but we'll let you decide. Try a donair the next time you cruise to Halifax!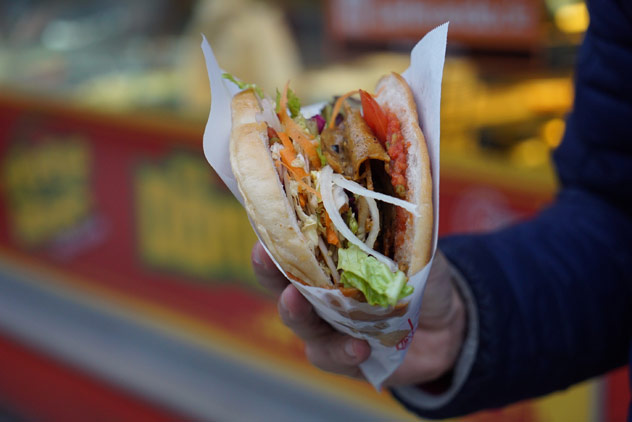 Poutine (Quebec City, Quebec)
Vacations are all about relaxation and it's a lot easier to relax with some comfort food! Born in Quebec, poutine is a cultural icon for the city and has garnered international popularity. According to local lore, a chef was so flabbergasted by a customers' request for French fries, cheese curds, and gravy that he yelled "ça va faire une maudite poutine!"—which translates to "it will make a damn mess!" And thus, poutine was born. This messy dish, made with fresh French fries, cheddar cheese curds, and brown gravy, has been feeding the Quebecois for years and has even been transformed for upscale eateries! Grab some poutine at a food cart in the city or class it up with foie gras poutine in a 5-star restaurant!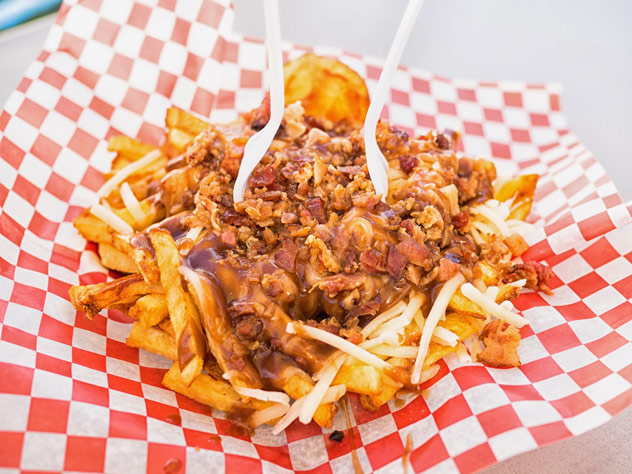 Boston Cream Pie (Boston, Massachusetts)
The city of Boston played a pivotal role in the American Revolution and is full of incredible historical sites, successful sports teams, and pies? Or is it a cake? Either way, the confection gets its namesake from the city and has been delighting residents since the mid-1800s. Created as a signature dessert for the Parker House Hotel, the Boston cream pie is created by layering rich, French butter sponge cake with creamy custard, all brushed with a syrup made of rum. Is your mouth watering? Finish your Boston cream pie with a layer of custard around the entire cake, some toasted almonds, and a topping made with bitter baker's chocolate to tie each slice together. Named the official dessert of Massachusetts in 1996, it would be a travesty to visit and not have a slice, or three.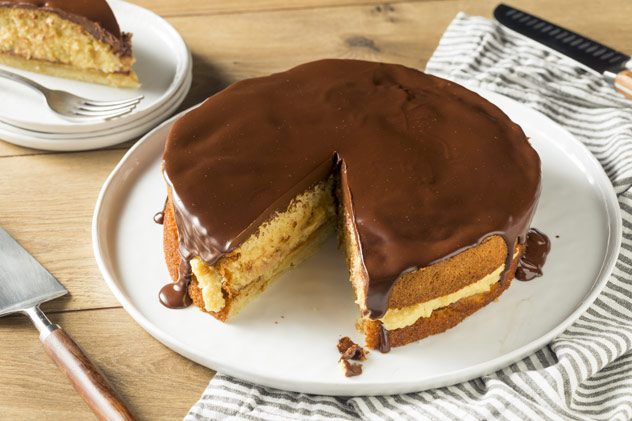 Dulse (Saint John, New Brunswick)
"The lettuce of the sea," quite literally! Dulse is a protein-packed, vitamin-reinforced, seaweed snack that is popular in New Brunswick! Dulse is extremely versatile, and can be powdered and used as a seasoning or pan fried into crispy chips! Many choose to cover these crispy chips with toppings like cheese, salsa, and other nacho toppings! And as the vegan-craze grows, dulse is growing in popularity as culinary scientists have developed a strain of dulse, that when pan fried, tastes just like bacon! As chips or a healthy side for your eggs, you have to try dulse!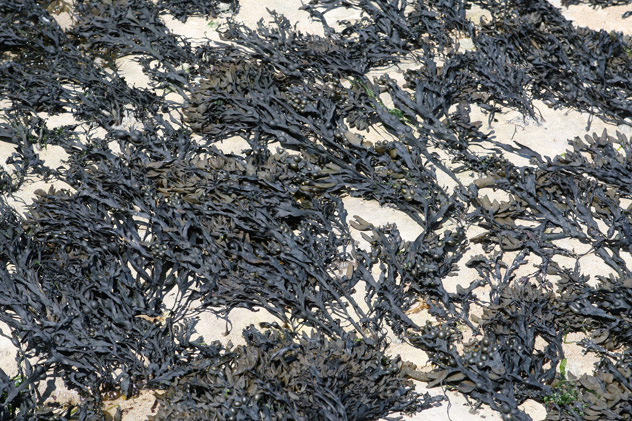 Have you found a recipe yet? We know you're looking! We think the best way to try something is to go to where it originates, so you can taste the flavors that made these foods international hits! With that in mind, call The Cruise Web today at 1-800-377-9383 so our expert consultants can book you (and your taste buds) on a cruise to Canada & New England!



The Cruise Web, Inc.
reply@cruiseweb.com
1-800-377-9383