The next few years look promising for Carnival Cruise Line's 'green cruising' initiative that is slowly being introduced to the North American market. In addition to Carnival Horizon – the cruise line's second Vista-class ship scheduled for delivery in March 2018, Carnival Cruise Line recently signed a Memorandum of Agreement for the construction of two new cruise ships, the largest in their fleet.
Scheduled for delivery in 2020 and 2022, these two ships — each weighing 180,000 tons with passenger capacity of 5,200 — will offer more spacious stateroom options and will be designed for maximum energy efficiency and environmental friendliness. They will also be the first cruise ships based in North America to be powered by Liquefied Natural Gas (LNG).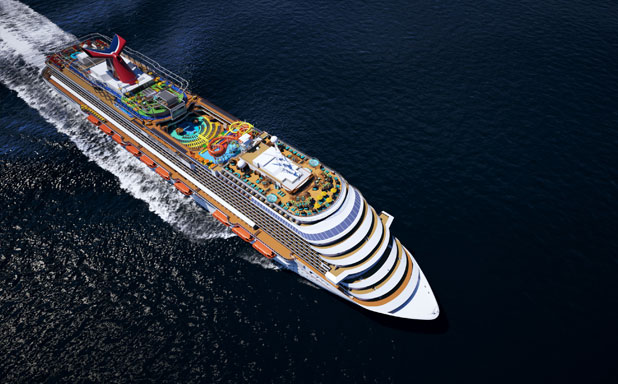 Carnival Vista
Construction will commence in Turku, Finland shipyard by Finnish shipbuilder Meyer Turku. Stay tuned for more details as they emerge. In the meantime, check out Carnival Vista – the cruise line's first Vista-class ship which set sail for the first time in May 2016.


The Cruise Web, Inc.
reply@cruiseweb.com
1-800-377-9383