Finding Our Inspiration to Travel
A compilation from The Cruise Web Team.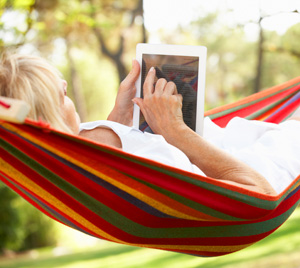 Travel inspiration comes from many sources, and occasionally out of the blue. Sometimes it's loud and obvious, and other times it exists as a small twinge beneath the surface. Perhaps you read a book set in a fantastic destination that you have to see for yourself, or maybe you have an urge to trace your family's heritage through a distant land. Whatever the source or strength of your inspiration, it's always there – and it's part of our cruise consultants' jobs to help you find it, and then to use it to plan your perfect cruise.
To demonstrate the wide range of travel-inspiring sources, and to help you find your own, we've created another classic Cruise Web compilation. Continue reading below to see where different members of The Cruise Web's team found travel inspiration, and then share the inspirations for your own travels in the comments.
Arthur B.
Not that I need extra motivation to take a trip, but nothing makes me more inspired to take a trip than to combine my two passions: travel and futbol (soccer). My wife and I went to three major tournaments – Portugal 2004, Germany 2006 and Austria 2008. These trips gave us an opportunity not only to see some exciting games and cheer on our team, but also allowed to travel to places that would not normally be on our radar – Faro, Leipzig, Hamburg and Innsbruk, to name a few. Since major soccer tournaments happen every 2 years, I am thinking of picking up another hobby (eating at Michelin-starred restaurants?) to get that little extra inspiration for our next trip.
Jarren M.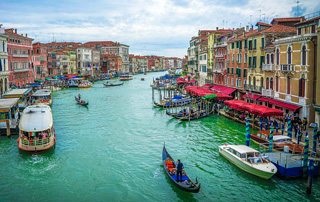 My inspiration to travel comes from wanting to see the difference in cultures, and the food and wines along the way enhance the experience. One of my most amazing experiences was the 14-night Mediterranean cruise I took from Venice to Barcelona. I wish I had spent more time in Southern France or Italy for that matter. The food and wine were fantastic, but the culture and a chance to see history that I hadn't really experienced before was an inspiration to make me want to travel to more places over the world.
Karolina S.
I like challenging myself and doing things outside of my comfort zone, so when I read the great book Into Thin Air by Jon Krakauer, which retells the story of the climbing expeditions to summit Mount Everest in 1996, I was ready for a new challenge. Krakauer's story was a tragic one, but I was still mesmerized and inspired by this mountaineering adventure, so I decided to challenge myself and summit one of the tallest mountains in the world myself! Naturally, I considered Mount Everest, but unfortunately, it was outside of my budget and honestly outside of my skill level. Instead, I chose Mt. Kilimanjaro, the tallest peak of Africa. I booked my trip and went on the adventure of a lifetime. Yes, there were many ups and downs (more ups!) during my adventure, but the memory of the sunrise from the peak of Mt. Kilimanjaro still gives me goose bumps.
Sammie K.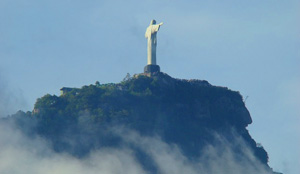 My inspiration to travel comes from browsing through photos of popular destinations. Whether I post the images on my Pinterest boards or work with them for our marketing team, the images leave me with an endless amount of wonder and encourage me to add new destinations to my bucket list. Seeing images of the magnificent landscapes surrounding the Eiffel Tower in France, the towering Christ the Redeemer statue in Brazil and the Leaning Tower of Pisa in Italy leaves me with an urge see them for myself!
Sherry J.
I have always experienced wanderlust, and the desire to explore the world beyond the limits of my location. My inspiration to travel comes from my longing to learn more about the people and cultures of the world. After all, what better way is there to learn about other cultures and countries than by experiencing them first hand? If more people would take the time to break out of their comfort zones and realize that we are all the same, the world would be a much better place.
Seth W.
My family was inspired to travel to Prince Edward Island through my mom and sisters' love for Lucy Maud Montgomery's Anne of Green Gables. They all fondly remember reading about Avonlea's picturesque farms and rolling hills, and it ended up inspiring one of our better family vacations. Prince Edward Island is much more than Green Gables – we toured lighthouses, biked along coastal trails, visited beaches carved by extreme tides and ate tons of delicious seafood (still the best raw oysters I've ever had).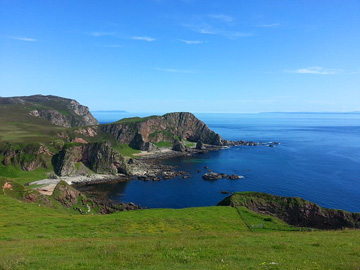 For me personally, I've found lots of inspiration from some of my favorite movies and TV series. For example, I had never considered travelling to New Zealand until I saw the Lord of the Rings trilogy and realized the landscape's amazing diversity. Also, ever since seeing movies like Waking Ned Devine and Braveheart, I've had a yearning to visit Ireland and the United Kingdom. This pull got even stronger once I started watching Game of Thrones, which is filmed throughout the UK and Europe. There's even a Game of Thrones themed excursion in Belfast, Northern Ireland. And while I haven't visited these places yet, I've at least been inspired to create a pretty spectacular bucket list including the likes of Middle-earth and Westeros.
Heather W.
I love discovering something new for the first time, and this inspires me to seek out the newest cruise ships when planning personal vacations. Each new ship often brings tons of new onboard activities, dining venues and entertaining shows – and I enjoying seeing and trying everything.
When choosing a destination to visit, I'm often inspired by friends' previous experiences. I trust their recommendations and enjoy hearing the vivid stories of their fun vacations. The best part is knowing that each vacation adds to my extensive personal travel experiences – experiences that can be used to make my own recommendations to inspire our clients the way my friends' experiences inspired me.
Kevin W.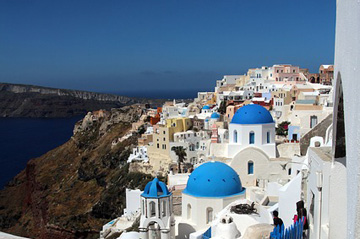 My wife and I traveled together to the Mediterranean last year. It was our first time to a non-Caribbean destination. If you would have asked us then if we would rather go to St. Thomas or St. Petersburg, we would have said St. Thomas hands down. But now that we have had a chance to experience some new cultures, our answer is different. Our tastes have changed. My wife created a book chronicling our Mediterranean adventures. We look at it quite a lot actually. It is our inspiration to continue to travel and try something new.
David M.
I vividly remember overlooking the Grand Canyon for the first time or being at the base of the Christ the Redeemer statue in Rio de Janeiro or watching the water flow over Niagara Falls… What inspired me to take this trips? Simply put – so I can say, "BEEN THERE, DONE THAT!"
Viviane T.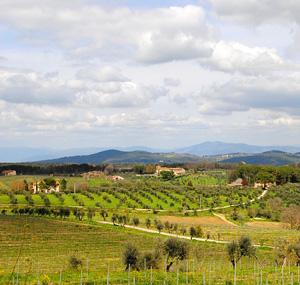 I have always been inspired to travel to Italy because it's basically the only Mediterranean country I've missed, and there's so much to see and do. I just need to recall certain movies and the enchantment increases exponentially. The movie Eat, Pray, Love really pushed the concept of great food (Margherita pizza in Naples), great art (Florence's statue of David) and great wine. There's also the beautiful landscape of Tuscany, the awesome ruins in Ancient Rome, the Sistine Chapel and the Piazza Navona with its magnificent fountain (where I recreate a scene from La Dolce Vita by ending up dancing in the fountain). The movie Roman Holiday with Audrey Hepburn shows how brave you have to be to drive in Rome while passing buildings (like the Colosseum) which are thousands of years old, something we don't have in the United States. I can't picture a more inspiring destination that offers something for everyone.
Raquel G.
I grew up traveling. My father was in the U.S. Air Force and married my Spanish mother while on his first tour overseas in Spain. So, not only did we travel all over Europe (we lived in three different spots in Spain, England, Italy and Germany) and the U.S. (stationed everywhere from Texas to Ohio, Virginia to Indiana) due to Dad's work, but while we lived in Europe we traveled extensively as a family sightseeing in each of our host countries and for family vacations.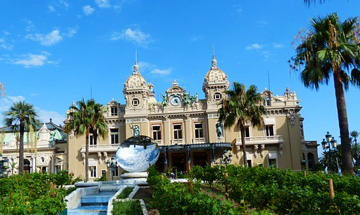 Our family was definitely inspired to travel by the amazing opportunity of living right in the middle of all these historic and beautiful countries in Europe. My favorite trip was when I was about seventeen – we lived in Northern Italy at the time, and we decided to drive to Spain to visit family and stay for the summer. It was an epic drive through the Lake District of Italy, and then along the Mediterranean coasts to Monaco and the villages of the French Riviera. We traveled through Nice, Montpellier, Cannes and Beziers before crossing the Pyrenees Mountains to visit the Dali Museum and Theatre just over the border in Gerona, which is north of Barcelona on the east coast of Spain. This stop was inspired by my love of art, as Salvador Dali is my favorite Spanish artist. The trip ended with our drive across the north of Spain through the towns of Huesca and Pamplona, famous for its "Running of the Bulls" (we missed it), to end up at our rented beach house in San Sebastian. What a drive, and what a summer! I miss those days…
Adam W.
I used to be a former geography professor, so I definitely would like to visit each of the Earth's continents at some point in the near future, including Antarctica. A great way to accomplish this goal would be to take a world cruise!
Caroline T.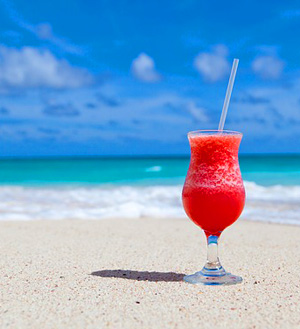 I am inspired to travel by daily life and its chores – or rather, my chores make me want to break away from daily life, and that desire inspires my travel plans. There is nothing more relaxing or rejuvenating than a week of no cleaning, no cell phones and no email. It's the perfect way to recharge. My personal favorite destination for recharging is the Caribbean. I love spending my days on the beach and enjoying the slower pace of life.
Tierra J.
I guess you could say I have been inspired to travel since birth – yes, birth. My mother named me Tierra, after the Tierra del Fuego archipelago off the coast Argentina. Tierra means "land" or "Earth" and her reason for naming me this was because I would either rule the world or travel. I selected travel, as my first travel adventure started at the age of 6. As I approach another milestone birthday and have visited some of the most popular places in the world, I'm now inspired to cruise Cape Horn and see my namesake in person. While cruising the Cape, I will pass through the Strait of Magellan and my mother and I will have the opportunity to see Tierra del Fuego (Land of Fire).
Rashell O.
The excitement of meeting new people, indulging in new cuisines, immersing myself in new cultures and seeing a variety of new things inspires me to want to travel all over the world and back!
There you have it – proof that travel inspiration comes in all forms and varies greatly from person to person. Now it's time for you to share your inspirations in the comments below, so what inspires YOU to travel?
NOTE: The views and opinions expressed herein are those of the contributors, and do not necessarily reflect the position of The Cruise Web.


The Cruise Web, Inc.
reply@cruiseweb.com
1-800-377-9383