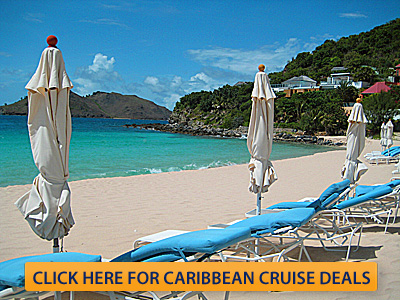 One of the side effects of a cruise to the beautiful and warm  Caribbean islands is the need to cool off. Luckily this  is something you can easily alleviate. You can choose to head to the beach where the breeze and crystal clear Caribbean water helps you cool off, or you can take a dip in the pool. And don't worry if you don't have your bathing suit, you can always count on a chilled, fruity tropical beverage to be on hand to lower your temperature.
But what do you order when there are so many enticing options? Here's a list of the Caribbean's most popular drinks and the island they're associated with. Bottoms up!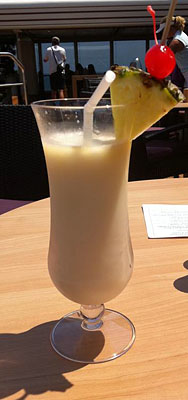 Puerto Rico
Like the rest of the Caribbean, Puerto Rico is known for rum. One estimate states that 80 percent of the rum consumed in the United States comes from Puerto Rico, which is home to the Bacardi rum factory.
When in Puerto Rico try: a Piña Colada
How to make it: Add 1.5 oz. light rum, 2 oz. coconut milk, 2 oz. pineapple juice, ice and blend till smooth, then add a cherry for garnish.
Bahamas
The Bahamas are a favorite cruise destination and passengers will find no shortage of sweet tropical drinks to please their palate here, but it's also home to Kalik beer. Kalik is made in Nassau and its name is derived from the sound bells make during the Bahamas' winter festival of Junkanoo.
When in the Bahamas try: a Bahama Mama
How to make it:  Combine 1 oz. orange juice, 1 oz. pineapple juice, 1 cup crushed ice, .5 oz. rum, .5 oz. coconut rum and .5 oz grenadine and blend until slushy.
Jamaica
Jamaica is known for its laid back party atmosphere and reggae music, and they have a lot of famed beverages to tout. The first is not alcoholic, but very stimulating: Blue Mountain Coffee. The coffee beans grown here in the shadow of the Blue Mountains create a beautiful and rich blend. The island is also known for Red Stripe Beer which has been brewed in Jamaica since 1938.
When in Jamaica try: an Old Jamaican
How to make it: Muddle 1 sprig of mint, 1 oz. lime juice. Add 1.5 oz. of rum, .75 oz pure can simple syrup, 1 dash of Angostura bitters then top with a splash of champagne.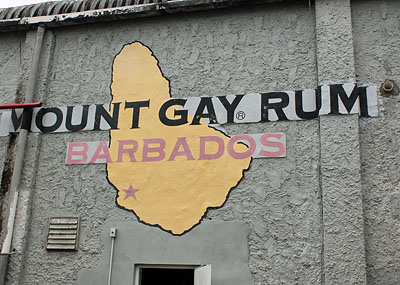 Barbados
Barbados has the distinction of playing home to one of the oldest rum distilleries in the world: Mount Gay Rum, which has been in operation since 1703. A cruise with a stop in Barbados is sure to thrill rum fans because you can tour the distillery.
When in Barbados try: Rum Punch
How to make it: Mix 1 oz. lime juice, 1 oz. simple syrup, 2 oz. rum and  add a dash of Angostura bitters.
U.S. Virgin Islands
Saint Thomas, Saint Croix and Saint John make up the U.S. Virgin Islands. These islands are all located in the Eastern Caribbean and have an upscale feel.  Saint Croix is home to Cruzan Rum and you can tour their distillery.
When in the U.S. Virgin Islands try: a Painkiller
How to make it: Mix 1 oz. orange juice with 1 oz. coconut milk then add in 4 oz. pineapple juice, 2 oz. rum and pour over crushed ice and add nutmeg for garnish.
Aruba
Aruba also has its own beer, like the Bahamas. Balashi Beer uses water filtered by coral rock combined with  Scottish malt and German hops. The island also lays claim to coecoei, a liquor that comes from the sap of the agave plant. The sap is mixed with rum and sugar to create the liquor.
When in Aruba try: an Aruba Ariba
How to make it: Stir .5 oz. vodka, .5 oz. 151 rum, .125 oz. coecoei, .125 oz. crème de banana, .5 cup orange juice, .5 cup cranberry juice, .5 cup pineapple juice and add a splash of grenadine.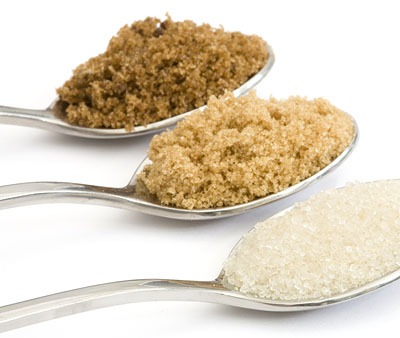 St. Kitts
This island has the perfect climate and soil for growing sugar cane, and that made it a coveted place for decades. In 1775 there was a sugar plantation for ever square mile of the island, that's 68 plantations. In the 1980s Baron Edmund Rothschild built a distillery and created the coveted Cane Sugar Rum, which is no longer in production.
When in St. Kitts try: a Ting with a Sting
How to make it: Add 1 oz.  rum to 5 oz. of Ting, a local grapefruit flavored soda.
St. Martin
This island is split in two. Half is under French control and the other half, known as Sint Maarten, is under Dutch control. This is one of the smallest islands to be split by two nations. Here the local drink derives from guavaberries. These are small orange and black berries that grow on trees on the island, not to be confused with guavas. The locals combine them with rum to create a guavaberry liqueur.
When in St. Martin try: a Guavaberry Kir
How to make it: Pour in 1 oz. of guavaberry liqueur and then pour 5 oz. of champagne over it.
Antigua
Home to many notable celebrities like Eric Clapton and Richard Branson, Antigua has a rich history. Columbus landed on the island and gave it its name. This island's most famous crop is the black pineapple, which isn't actually black, but green when it's at its most ripe stage.
When in Antigua try: an Antiguan Smile
How to make it: Add 2 oz. of rum, 1 oz. crème de banana and 4 oz. fresh pineapple juice and shake. Garnish with a slice or two of black pineapple.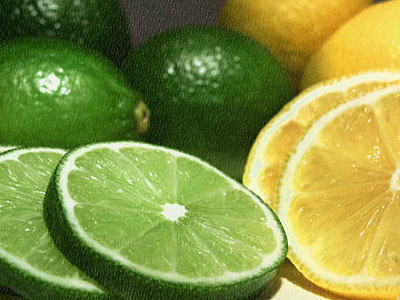 Trinidad
Bitters are a liquor with a very sharp taste. These drinks are created with plant extracts. Trinidad has been home to Angostura, a company famous for making these alcohols. The drink was originally used as a medicine to cure stomach pains and the hiccups. Now the drink is used in a wide variety of drinks.
When in Trinidad try: Ponche de Crème (Trinidad's Christmas drink)
How to make it: This makes enough to serve four to six people. Beat together six eggs with 2 oz. of lime juice. Add 4 cups of evaporated milk and 1.5 cups of sweetened condensed milk and beat for another 30 seconds. Add .75 cup dark spiced rum, 2 tsp. bitters and .25 tsp. grated nutmeg and beat for another minute. Chill before serving.
Dominican Republic
This country is one half of the island of Hispaniola and shares its border with Haiti. The island has beautiful natural resources and is known in the sports world as the home to several famous baseball players including Manny Ramirez, David Ortiz and Sammy Sosa. In the 1950s, a local man created a drink that has become an island favorite (via yannick at www.dresshead.com). This drink is called Mamajuana and is a concoction where rum, red wine and honey are mixed together with tree bark and herbs.
When in the Dominican Republic try: a Mamaguava
How to make it: Mix together 3 oz. Mamajuana with 4 oz. guava juice.
Do you have a signature cocktail? We want to know your favorite tropical drinks, so share them in the comments below.



The Cruise Web, Inc.
reply@cruiseweb.com
1-800-377-9383