Cruise Web Employees Show Their Purple Pride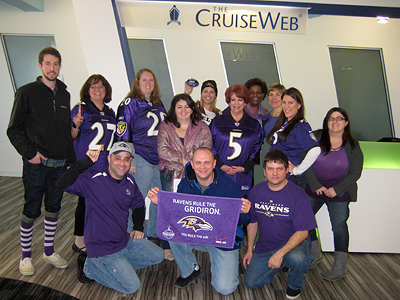 The Cruise Web is headquartered between Washington, DC and Baltimore, MD, so our employees are generally split between football teams. We have those that sport the burgundy and gold and have been cheering hard for RG3 and the Redskins this year, and then we have our team members who are all about the purple.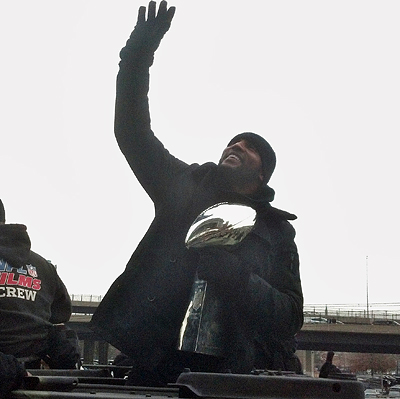 This year, our employees who support the Baltimore Ravens got the thrill of every football fan's life. The Ravens went to the Super Bowl and were able to win and bring the Lombardi Trophy home. Many of our employees have been riding a football high here at The Cruise Web and we wanted to share their joy.
Senior Cruise Consultant Adam Wolf said that he will never forget the experience of watching his hometown team win the Lombardi Trophy. "The Ravens were a team of destiny," he said. "We believed that they would win the Super Bowl, and then they won the game and made all of our dreams come true!"
Cruise Consultant Jen Crivelli actually got to attend the game. As a lifelong fan, it was something she had always hoped to do. She knew that the team was going to win and she wasn't wrong.
"It was a party the whole time," Jen said. She said the party started even before arriving in New Orleans. "Everyone on the plane was celebrating." After the Ravens won, Jen said the party continued in the Superdome until security had to kick all the fans out."
Though everyone wasn't as fortunate as Jen, Ravens fans got a chance to celebrate the Tuesday following the Super Bowl when the city of Baltimore virtually shut down to host a parade in honor of the players, coaches and team officials. Many of our consultants and staff joined the crowds to show their support.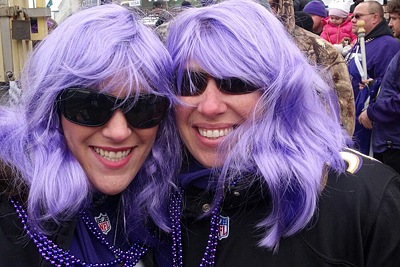 "Since I was unable to get to New Orleans for the game, going to the parade was the second best way to celebrate the Ravens win," Cruise Consultant Morgan Mullinix said. "There was nothing like the feeling of cheering them on as they returned home to over 200,000 fans. It was unbelievable how many fans showed up. It was a fabulous experience to share with the biggest Ravens fans I know –  my sister, brother and 9-year-old nephew."
If you are interested in learning more about the Ravens or visiting Charm City, check out our cruise deals from Baltimore – it's a great port to cruise from.
When your team won the Super Bowl, how did you celebrate the victory?


The Cruise Web, Inc.
reply@cruiseweb.com
1-800-377-9383