And the Winner Is….
It's award season here at The Cruise Web. As we look ahead to the new year, we also look back to see which cruise lines had award-winning service, ships, itineraries and much, much more.
We have compiled a list of each cruise line's most recent accolades in order to give you an idea of how other cruisers and travel industry experts are feeling about the ships, service and extra amenities available at sea.
One important thing to remember, however, is that these awards are subjective. When you speak with your cruise consultant they will factor in your personality to find a cruise that's the right fit for you. Now sit back, relax and let's open the envelope.
Avalon Waterways – Best River Cruise Ship : Avalon Panorama
The Avalon Panorama is one of the cruise line's "Suite Ships" where each stateroom is a suite with floor to ceiling windows. This gives passengers a front seat to the beauty of the towns and cities along Europe's waterways. These beautiful innovations were key as the readers of Travel Weekly gave it the win for 2011.
Azamara Club Cruises – Best Itineraries
Azamara is dedicated to taking their passengers to new destinations and spending more time in major ports, and they have been rewarded as having the Best Itineraries according to the US Editors of Cruise Critic in 2012. For 2013, Azamara will be visiting 40 new ports.
Carnival Cruise Lines – Best New Ship: Carnival Breeze
When it comes to new large ships, for 2012 the US Editors of Cruise Critic said the Carnival Breeze was the tops. The Carnival Breeze debuted in 2012 and can accommodate 3,690 passengers.
Crystal Cruises – Best Mid-Size Ship Line
For years now the reader's of Condé Nast Traveler magazine have been ranking Crystal and its two ships as the best in the mid-size ship category. This accolade continues for a 19th time in 2012.
Cunard Line – Best Onboard Education Programs
Cunard has a long history in the cruise industry and is most known for its transatlantic voyages. During these voyages, the cruise line takes pride in giving passengers interesting activities to do, lectures to hear and classes to take, like acting lessons and a book club. It's therefore no wonder that Porthole Cruise Magazine's readers voted it Best Onboard Education Programs for 2012.
Holland America Line – Best Private Island: Half Moon Cay
Porthole Magazine's readers have awarded Half Moon Cay, Holland America's private island in the Bahamas, as its best private island for 2012. This secluded slice of heaven in the Caribbean offers a day of lounging in the sun, or adventure with sting rays and horse rides on the beach.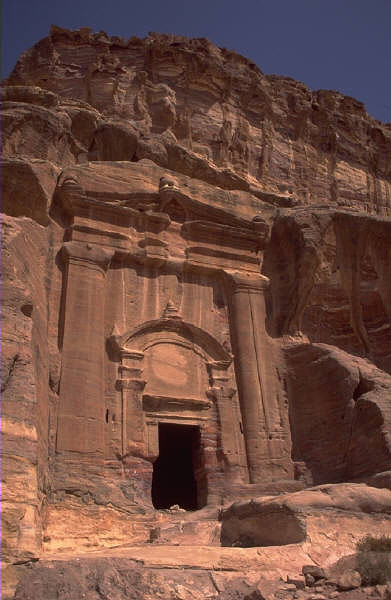 MSC Cruises – Best Africa/Middle East Itineraries
Based in Italy, MSC Cruises has cultivated a nice selection of sailings that feature the Red Sea, Egypt and Dubai. MSC's itineraries have garnered them the award for Best Africa/Middle East Itineraries in 2012 from the readers of Porthole Cruise Magazine.
Norwegian Cruise Line – Best for First-Timers
Norwegian offers passengers a lot of options, from multiple restaurants to various accommodations, including suites big enough for a group or studio staterooms meant for solo travelers. This cruise line also has a variety of short cruises sailing in the Caribbean and Europe. For all of these options, the US Editors of Cruise Critic have awarded it the Best Cruise Line for First-Timers award for 2012.
Oceania Cruises – Best Dining
Oceania is a deluxe cruise line that prides itself on its culinary offerings, so it's no wonder that the US Editors of Cruise Critic have bestowed the title of Best Dining on them for 2012. The cruise line has partnered with famed French chef Jacques Pepin, who serves as culinary director for the cruise line and has his namesake restaurant on two of the line's ships.
Paul Gauguin Cruises – Best Shore Excursions for a Small Ship
With a strong emphasis on cruises in French Polynesia, Paul Gauguin has spent more than a decade exploring islands like Tahiti and Bora Bora. They know all the vendors and landmarks, which makes for a great experience at sea and on land. This is why the readers of Cruise Critic have given their approval with this award in 2012.
Princess Cruises – Best Shore Excursions for Mid-Size and Large Ships
Princess has been in the cruise industry for years and they have sailed around the world multiple times over. With all this experience they have been able to rate their excursions by interest and physicality to make sure their passengers always get a worthwhile experience. All of their experience and hard work has paid off because in 2012 the readers of Cruise Critic awarded them with Best Shore Excursions for Mid-Size and Large  Ships.
Regent Seven Seas Cruises – Best Luxury Cruise Line
This magnificent cruise line with three ships offers its passengers an exclusive and inviting experience. While onboard you are pampered with great food, superb service and friendly company. On shore you are able to see the world at no added cost. These are just a few of the reasons that the US Editors of Cruise Critic awarded Regent Seven Seas Cruises as the Best Luxury Cruise Line in 2012.
Royal Caribbean – Best for Families
Royal Caribbean has made a point to cater to families with all of its exciting and innovative features like comprehensive kid and teen programs, along with entertainment options for parents and grandparents. It's truly a family affair on board, and the US  editors of  Cruise Critic awarded Royal Caribbean as the Best for Families in 2012.
Seabourn Cruise Line – Best Small Ship Cruise Line
With room for no more than 450 passengers onboard, Seabourn creates an intimate and exclusive environment for its passengers. Seabourn's passengers consistently tout the line's excellent service, which is one of the reasons Seabourn is in Travel + Leisure Magazine's hall of fame.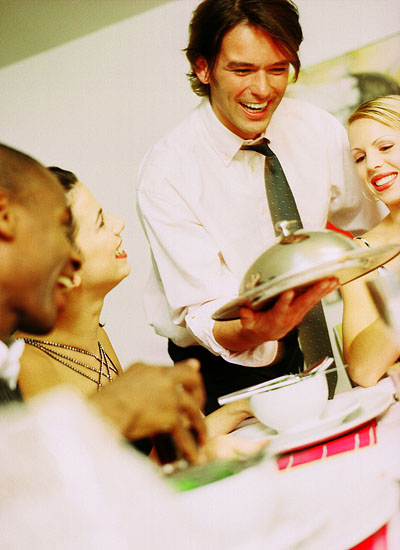 Silversea Cruises – Best Service
The luxury line is famous for its white glove service. The line has even partnered with the Guild of Professional Butlers who train service workers so they are qualified to serve in England's royal palaces. This commitment to service has earned Silversea the award for Best Service from the readers of Porthole Cruise Magazine in 2012.
Uniworld Boutique River Cruise Collection – Best River Cruise Line
With its chic boutique style ships and unique itineraries (like the Po River in Italy), Uniworld has separated itself from the other river cruise lines. All of these distinctive services led the US Editors of Cruise Critic choosing Uniworld as the Best River Cruise Line in 2012.
Viking River Cruises – Best New River Ship: Viking's Longships
Viking is rapidly expanding with 14 new Longships by the end of 2013. These Longships are designed with special features including two two-room suites and a sun deck with an herb garden. These new ships use the latest technologies to make for smooth sailings and earned Cruise Critic's Editors' award for Best New River Ship of 2012.
Windstar Cruises – Best for Honeymoons
Windstar creates a very intimate getaway for their passengers, where every night you can stand under the sails and gaze up at the stars as a new destination glides into or out of focus. This romantic feeling helped Windstar earn the award for Best for Honeymoons from the US Editors of Cruise Critic in 2012.
We'd love to hear from you. Are these awards on the money? Would you like to nominate another cruise line for your own award? Please leave your thoughts in the comment section below.
Sources:


The Cruise Web, Inc.
reply@cruiseweb.com
1-800-377-9383