Creepy Cruising: The Halloween Special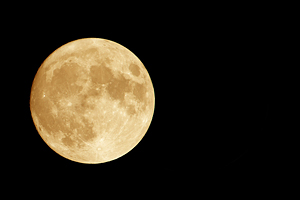 The Caribbean and Bermuda – sand, sun, smoothies, dolphins, and witches? In honor of Halloween, today we at The Cruise Web are delighted to haunt you with some creepy attractions across the Caribbean.  Welcome to The Cruise Web Blog, Halloween Edition.
Jamaica Will Make You Jump
Jamaica is known for typically soothing its visitors, but for those who like a bit of fright, a trip to Rose Hall should be in order.  This mansion, apart from being historically rich, is a great place to try something sinister while in the Caribbean.  The legendary story hidden inside is regarding Annie Palmer, wife of the Rose Hall Plantation owner John, who mysteriously widowed three husbands in a row. Some say she actually got rid of them herself, and became a voodoo witch.  She was killed in the slave uprisings of the 1830's and the hall has been haunted ever since. The night tours will have you lurking through the ominous halls, searching for underground tunnels and visualizing this gruesome lady.  Spiritual spooks can even be a part of a séance and try to contact Annie Palmer's spirit (if you dare)!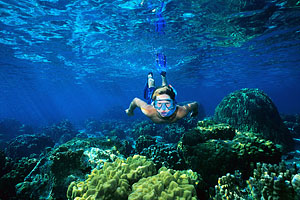 Diving for Danger
Prefer to get wicked in the water? Explore the ghoulish ruins of hundreds of years worth of shipwrecks off the coast of Bermuda with a spooky snorkel session.  Snorkelers can expect to swim through the shadows of  shipwrecks and even come across the ghoulish denizens of the deep. How spine tingling.
Going Batty in Trinidad
Cruising to the Caribbean is scarier than you thought, no? Next up for our chilling Caribbean cruisers is a vampiric experience in the caves of Trinidad.  Although you can find bats all over the place, both in the Caribbean and beyond, you may not know that the caves of Trinidad house one of the very few species of vampire bats in the world.  Discover the damp and eerie caves and beware of those who prefer blood to water, or you could be next!
Beware of Blackbeard
The Bahamas may be a cruiser's paradise now, but there was a time when pirates controlled the shores and wreaked terror upon its inhabitants.  There are countless legends of sinister pirates, hidden treasure, and the ruthless public justice for those convicted of piracy.  While cruising the Caribbean, you may encounter the ghost of the legendary Blackbeard, especially in the British Colonial Hilton (formerly Old Fort Nassau).  Be careful of the cursed phantom who demands retribution for his grisly end.
There you have it, the paranormal, blood-sucking, voodoo-laden, and spooky truth about the Caribbean.  Sleep tight, and don't let the vampire bats bite.  Happy Halloween from The Cruise Web.
Have any scary spots of your own? Want to share a twisted tale with the rest of us? Tricks AND Treats in the comments below!




The Cruise Web, Inc.
reply@cruiseweb.com
1-800-377-9383