Crystal Cruises Previews 2015 World Cruise
By Austin Gambino, The Cruise Web, Inc.
Courtesy of Crystal Cruises.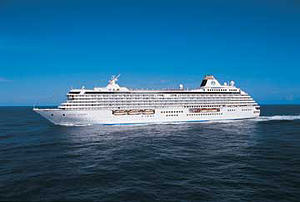 Ever been interested in seeing the world, but the logistics are just too complex for transportation, hotels, meals and activities?  Well, if you are a cruise connoisseur, and have 108 available days, Crystal Cruises is giving you the opportunity to plan way ahead of time.
Just announced:  Crystal's 2015 25th Anniversary World Cruise!  In honor of its 25th anniversary and 20th World Cruise, this super luxury line is offering a unique itinerary that completely travels the globe round-trip from Miami starting on January 15, 2015.  Sailing 108 days through warm weather aboard the elegant Crystal Serenity, this incredible voyage will include six all-inclusive segments that peruse Central & South America, the South Pacific, New Zealand, Australia, Madagascar, Mauritius, Mozambique, South Africa and the Caribbean.
Here are some itinerary highlights:
Miami to Callao/Lima (16 days)
Callao/Lima to Auckland (19 days)
Auckland to Perth (21 days)
Perth to Cape Town (21 days)
Cape Town to Rio de Janeiro (15 days)
Rio de Janeiro to Miami (16 days)
The Crystal Serenity is a gallant, regal ship just recently refurbished in 2011.  It boasts a number of fine restaurants including The Silk Road (contemporary Asian cuisine) and Prego, home of unique Italian fare.  With a library, casino and tennis court, this vessel truly has it all.
"For our 20th World Cruise, travelers can expect an especially spectacular addition to their personal bank of once-in-a-lifetime memories, with popular cultural capitals and off-the-beaten-path jewels that appeal to both our loyal regulars and those new to us," Crystal President Gregg Michel said.  "Add the hands-on world education, the bonding among guests, easy country-hopping, and luxurious home base of Crystal Serenity to the round-trip Miami circumnavigation and 25th anniversary celebrations, and this is sure to be one of the finest global explorations any adventurer could ever experience."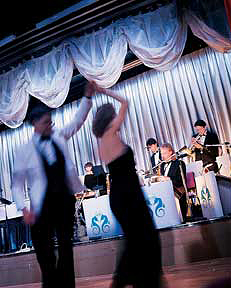 The maiden calls besides those shown in the itinerary above are impressive to say the least, including Santo Domingo, Dominican Republic; Albany, Australia; Ambodifotra and Taolagnaro, Madagascar; and Richards Bay, South Africa.  Don't forget about Easter Island, Bora Bora, the Cook Islands, Wellington, Sydney, Melbourne, Reunion Island, Buenos Aires, Cartagena, Turks & Caicos, and much more.
Along with the delightful itinerary, the World Cruise includes  private enrichment, fitness programs, special music and theater entertainment, social events and mementos.
Have you been on a World Cruise before?  Give potential World Cruisers a sneak peek below in the comments. I'm sure they'd love to hear from someone who has experienced it before…


The Cruise Web, Inc.
reply@cruiseweb.com
1-800-377-9383