5 Unique Aquariums Around the World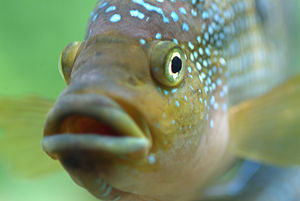 The blue glow of the water serves almost as a spotlight on aquarium visitors as they stare into giant tanks that feature exotic creatures from the deep blue sea. Aquariums have been around since Roman times, but with each new decade these living art museums are evolving and expanding to include more and more features and attractions. Here is a list of the 5 best aquariums you can see on your next cruise.
1. Turkuazoo Aquarium in Istanbul
This aquarium with 43 different exhibits and more than 10,000 underwater creatures is located inside a mall. That's right, you can dive with the sharks at noon and get a new pair of shoes at 1p.m.
2. AquaDom in Berlin
This is truly the most interesting aquarium in the world. This cylindrical aquarium with more than 264,000 gallons of water is in the middle of a hotel lobby. Visitors can take a special elevator ride  through the middle of the tank to see the 97 species of tropical fish that call the AquaDom home.
3. National Aquarium in Baltimore
If you are cruising from Baltimore you must make a stop to see this aquarium located in the city's Inner Harbor. This aquarium features two unique immersive experiences – a tropical rainforest complete with parrots and sloths as well as a northern Australian river gorge. The Australia exhibit has crocodiles, flying foxes and pythons.
4. Okinawa Churaumi Aquarium in Japan
The aquarium has massive tanks to house two whale sharks, the largest fish in the sea. It also has a tank with 70 species of coral that is filled by water from the Okinawa Sea. This tank has no roof so that it gets natural sunlight for the coral and vegetation growing in it.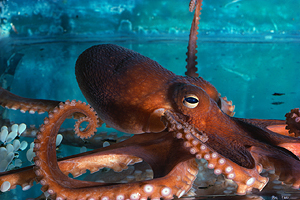 5. Oceanographic Museum of Monaco
This museum was built on a cliff in 1901 and overlooks the Mediterranean Sea. The museum has tanks of fish and sharks, but also contains skeletons of sea creatures and a mold of a giant squid. This is the top tourist destination in the entire French Riviera.
We hope you enjoy these fishy spots on your next cruise. What is your favorite animal to see at an aquarium?


The Cruise Web, Inc.
reply@cruiseweb.com
1-800-377-9383