Two Cruise Consultants Experience the Bahamas Aboard the MSC Poesia
Last month, The Cruise Web's very own Lynda Lynn and Rashell O'Neal had the joy of cruising aboard the MSC Poesia on a 4-night Bahamas cruise out of Ft. Lauderdale, Florida. In addition to enjoying a much deserved vacation, the two Cruise Consultants also received some firsthand education on the cruising experience aboard MSC Cruises. Continue reading as both Lynda and Rashell were nice enough to share their experiences:
Lynda L.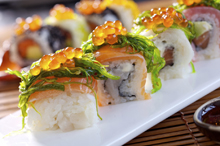 "I had a wonderful time aboard the MSC Poesia. MSC Cruises presents a nice cross between contemporary and premium cruising and the ship is elegantly appointed. The European décor was contemporary, but tasteful and classy. The public spaces were larger than can be found on most ships and made for a lot of fun dancing and hanging out. The food was great and there was plenty of variety. We also enjoyed some very, very good sushi at the ship's a-la-carte sushi bar.
In addition to having fun on the ship, I also had a great time on the islands (and the beautiful weather certainly didn't hurt). I split my time in Nassau between shopping in Atlantis and exploring the island on foot. I love walking around and taking in the architecture and culture, and Nassau does not disappoint. We saw some really cool old buildings and eventually made our way to The Green Parrot, a great local restaurant right on the water. One important note about our itinerary was that our ship didn't leave Nassau until 1 AM so we were able to see more of the island before boarding the ship."
Rashell O.
"The first thing that struck me about the MSC Poesia was her beauty. The ship is absolutely stunning and looks like a very classy, elegant hotel. From the public spaces to our cabin, everything was extremely spacious with nice décor. Another nice touch was the ship's music. All varieties of music could be found throughout the ship's lounges, offering something for every musical taste. The rest of the ship's onboard entertainment was exceptional, especially the high-energy Broadway production we attended.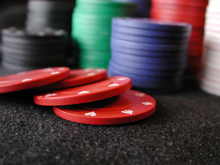 I spent most of my time in Nassau at the Atlantis casino. The atmosphere was fun and lively, and the complimentary drinks for casino patrons were a nice bonus! Outside of the casino, my mom and I did a lot of exploring on our own and took in the island's beautiful scenery while searching for great local eats. One piece of advice – just make sure you save room for the midnight crepes served aboard MSC Cruises.
During our 'beach day,' MSC Cruises provided a delicious BBQ lunch that included one of the best burgers I've ever eaten. It was a beautiful sunny day with great music and great people – it just doesn't get any better!"
Thanks to Lynda and Rashell for sharing about their experiences!




The Cruise Web, Inc.
reply@cruiseweb.com
1-800-377-9383