The Iditarod: An Alaskan Tradition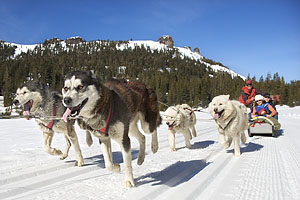 Alaska is known as The Last Frontier and nothing exemplifies that motto more than the Iditarod race, which is in its 40th year. The race pays tribute to the 49th state's sled dogs, which helped settle the state by transporting mail, groceries and even gold across the state's vast wilderness.
The Iditarod has become one of Alaska's most popular events and many cruise lines have excursions and cruisetours that put you right in the middle of the action. There are opportunities to try your hand at mushing. You can talk with former Iditarod winners and meet some huskie dogs that have or will participate in the race.
Keep reading to find out more about The Iditarod.
What is it?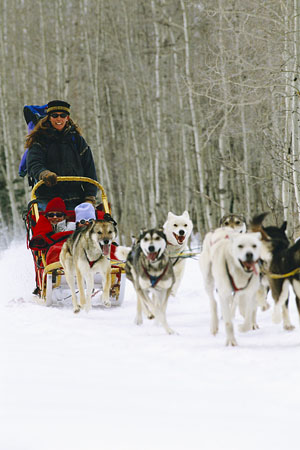 The Iditarod is a sled race from Anchorage to Nome, Alaska. The sleds are pulled by 12 to 16 huskie dogs.
How long does it last?
Well that depends. The fastest recorded time was achieved last year when the winner arrived in Nome in just 8 days, 18 hours and 46 minutes. Some years it can take 20 days. Officials plan for the race to last between 9 and 12 days.
The route can also be a factor because it alternates every other year. In even-numbered years, like 2012, the route takes the mushers north and is approximately 975 miles. On odd-numbered years, like 2013, the route will dip south  for about 1,131 miles.
When is it?
The Iditarod starts in Anchorage on the first Saturday of March. But that is a ceremonial start. Saturday consists of an 11-mile trek to Willow, where the race officially begins the first Sunday of March. On Saturday, winners who bid for a spot on the sleds for the first 11-miles get their experience and the money goes toward the race.


The Cruise Web, Inc.
reply@cruiseweb.com
1-800-377-9383