The Cruise Web Honors the Top Sales Consultants of 2011
The Cruise Web recently honored the top Sales Consultants of 2011 in a special awards ceremony attended by the entire company. After thanking all team members for their work over the past year, The Cruise Web's President and founder, Frans Hansen, announced the company's top sales consultant for 2011…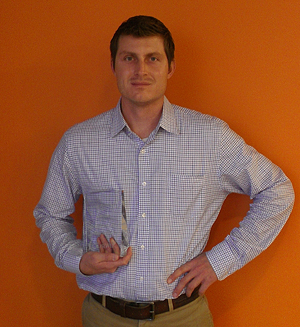 Please join us in congratulating our 2011 Sales Person of the Year – Brandon Biss!
As Sales Person of the year again in 2011, Brandon produced at an incredible level and is a tremendous leader by example for The Cruise Web. Brandon has now earned this top honor for 5 years in a row.
Also receiving honors were Senior Cruise Consultants Arthur Balin and Jarren Matthews. Arthur was the official Runner-up Sales Person of the Year and turned in another extraordinary performance while at the same time putting forth significant time, energy and commitment to support the entire sales force with additional responsibilities as an Assistant Sales Manager. Jarren Matthews finished third in 2011 and has quickly become one of the most dependable cruise consultants at The Cruise Web.
Congratulations again to Brandon, Arthur and Jarren!




The Cruise Web, Inc.
reply@cruiseweb.com
1-800-377-9383