My Evolving Travel Tastes
By Brandon Biss, Senior Cruise Consultant, The Cruise Web.
During my 9 year career at The Cruise Web, I have built quite a cruise resume. I have experience traveling with most of our partner cruise lines: short cruises and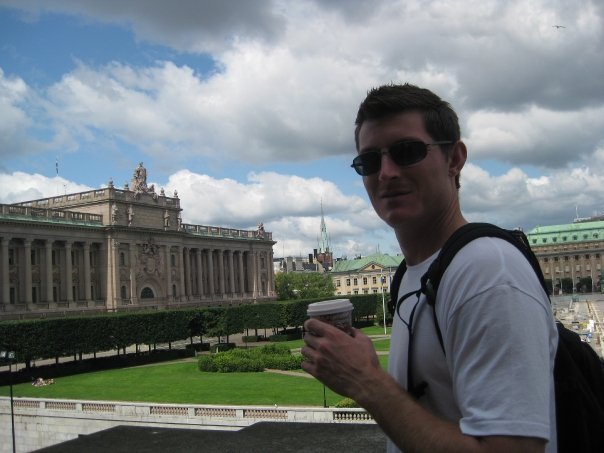 long ones, the Caribbean and Europe, mainstream and luxury. When I first started, I took advantage of any opportunity that came across my desk. Like many of my clients, I got the cruise bug! Not only did I enjoy cruising, but I felt that it was important to experience as many cruises as possible so I may best advise my clients.
Just like many other things in life, my travel tastes have evolved with my different experiences. Selecting a cruise is no longer about getting away for training or for the sake of just getting away. I now think about the value of my time away from work, the value of the cruise experience, and what I want to be able to tell my friends, family and clients when I return home.
All of these previous cruises have been wonderful in their own way and I have enjoyed them all. For instance, I've sailed aboard large premium lines and have been very happy with the experiences. And it's certainly true that sometimes bigger is just better. However, I have found that smaller ships and cruise lines fit my tastes now. There is something very refreshing about seeing a small ship docked awaiting only 300 guests. It can feel more like boarding a larger yacht as opposed to a mega cruise ship. Plus, the higher staff to guest ratio allows smaller ships to provide the personalized services that make you feel welcomed and like a guest instead of a customer.

I particularly enjoy the country club look and feel as opposed to the resort style of larger lines. Having said that, I want to be careful not to perpetuate the myth that small ship cruising is only for the very formal, stuffy, high-society of life. This is not the case. The dress aboard smaller vessels is very similar to most cruise lines. Attire ranges from country club casual to formal depending on the night. Also, in my experience, the average age of the guests was younger than my recent cruises on the larger lines. Many were very friendly, well educated, and very well traveled. I found that most people were intrigued and interested in me as opposed to "snubbing" me because I was younger.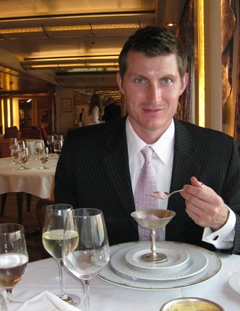 Small cruises mirror my lifestyle at home while I am on vacation. Living in Washington, DC, I have many opportunities for unique and finer dining. I am not a "foodie," but like most people I enjoy diverse and creative food options prepared with a high quality. The culinary experiences aboard small ships are intimate and unique. The staff is attentive, caring, and make you feel like a guest in a home. Just like my first cruise on a small ship (https://cruiseweb.com/blog/2009/08/my-first-luxury-cruise-experience/), there always seems to be little moments that stick in my memory that I end up sharing with friends, family, and clients. One evening, for instance, my server asked me to hold off on my entrée order. It turned out that he remembered me asking about a dish I had sampled in a different restaurant and had the chef prepare it for my meal that night! These are the "wow" moments that are only possible with the smaller guest capacity of small ships.
Logistically, small ships provide access to ports that larger ships cannot reach and allow guests to maximize the time in each. For example, Silversea's Silver Explorer expedition ship is specifically designed for navigating some of the world's more remote destinations, including Antarctica. Most of all, small ship cruising is a very relaxing experience – this coming from someone who has a difficult time living in the moment and enjoying vacations for what they are, a vacation.
From Royal Caribbean's mega-ships to the small ships of Silversea and every line in between, I still believe there is an appropriate cruise for anyone that is thinking about cruising. However, if your tastes are like mine, a cruise on a smaller ship may be for you.

Brandon Biss
Senior Cruise Consultant
The Cruise Web, Inc.
1-800-377-9383 ext. 292
brandonb@cruiseweb.com